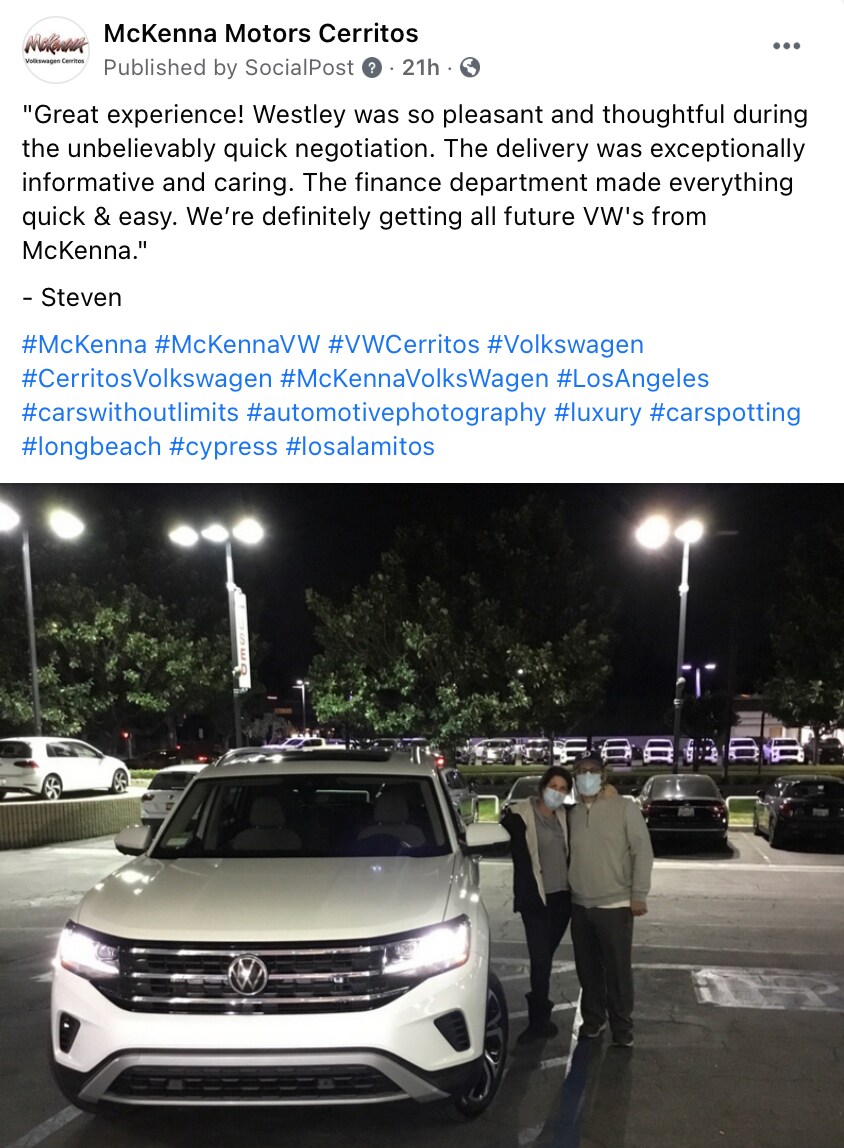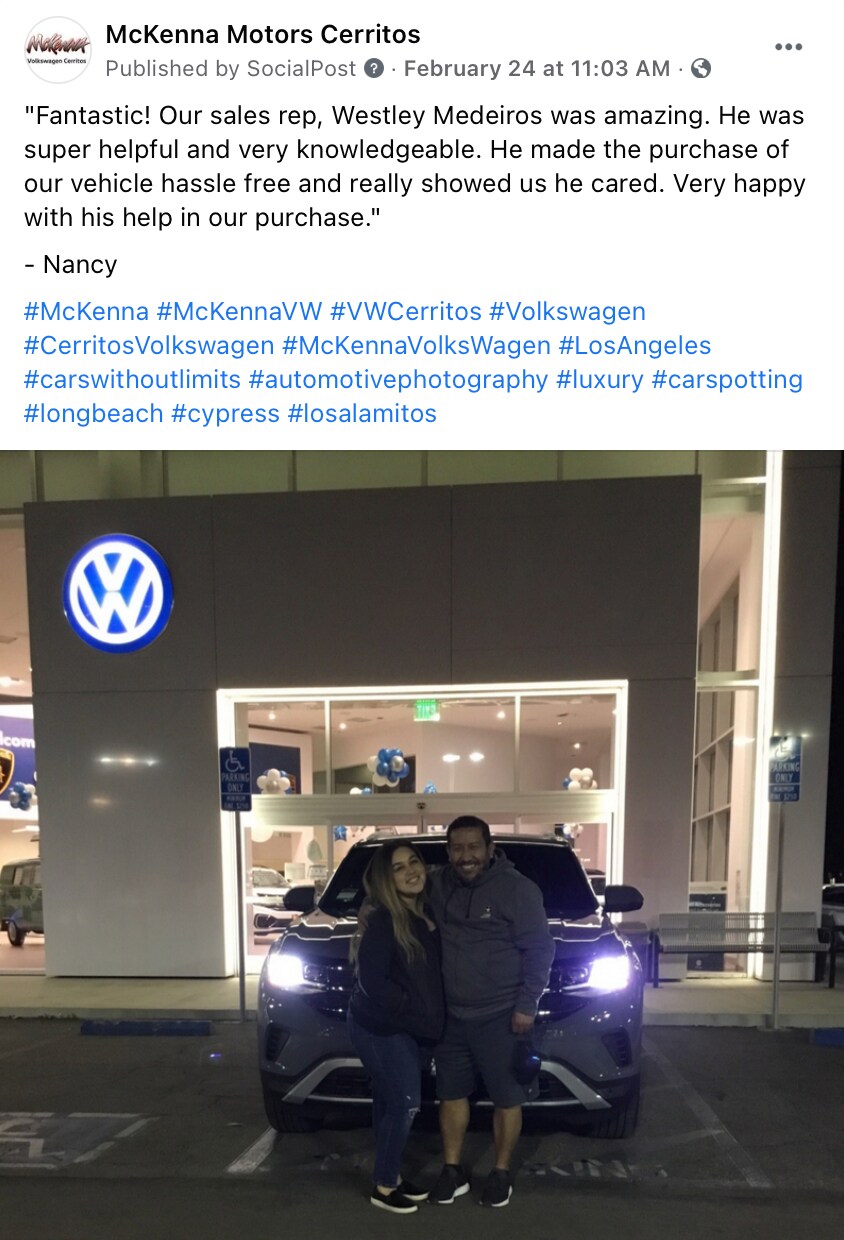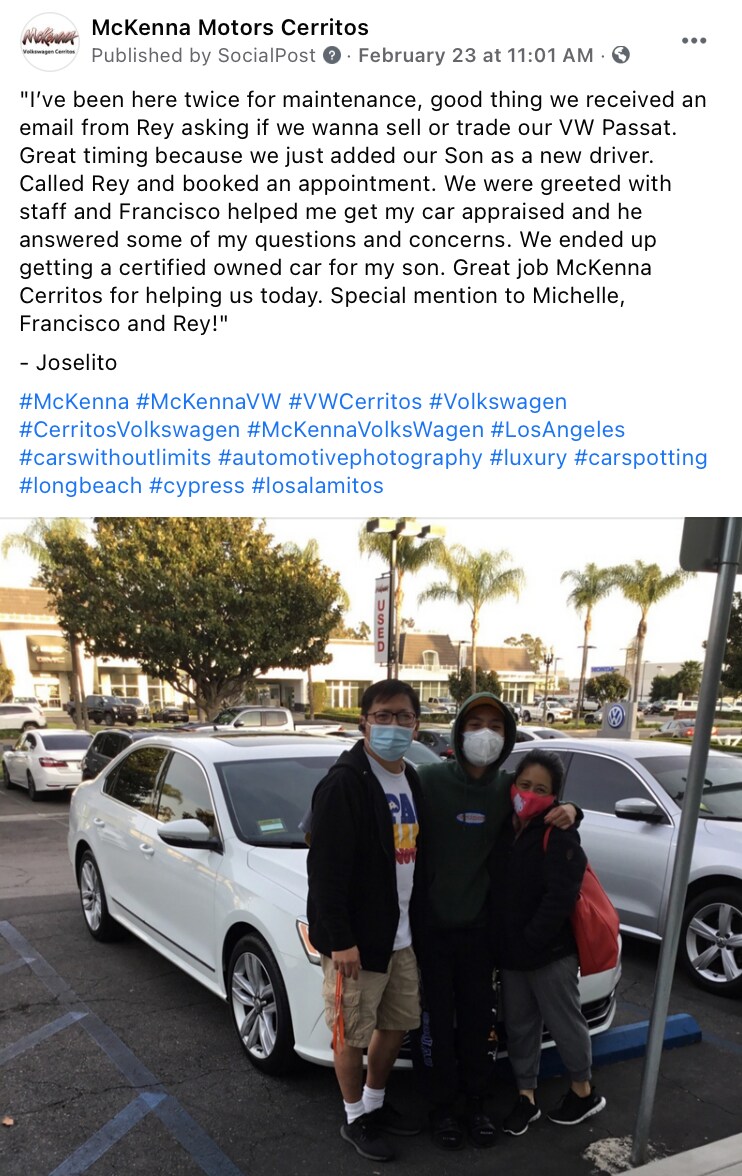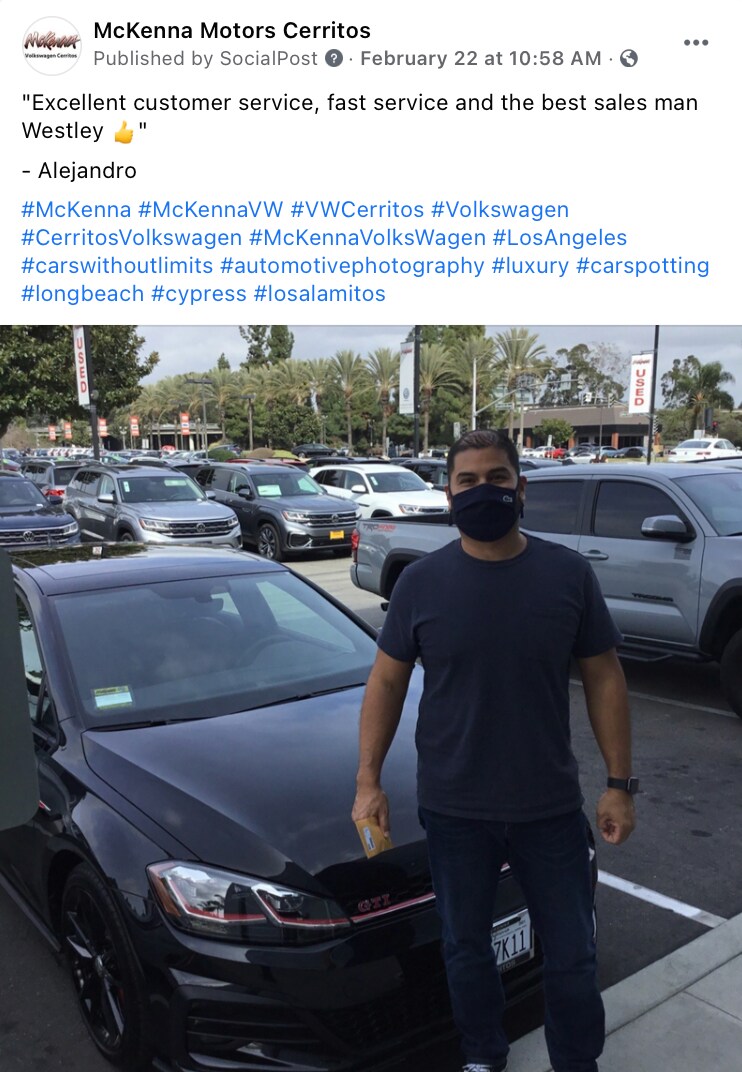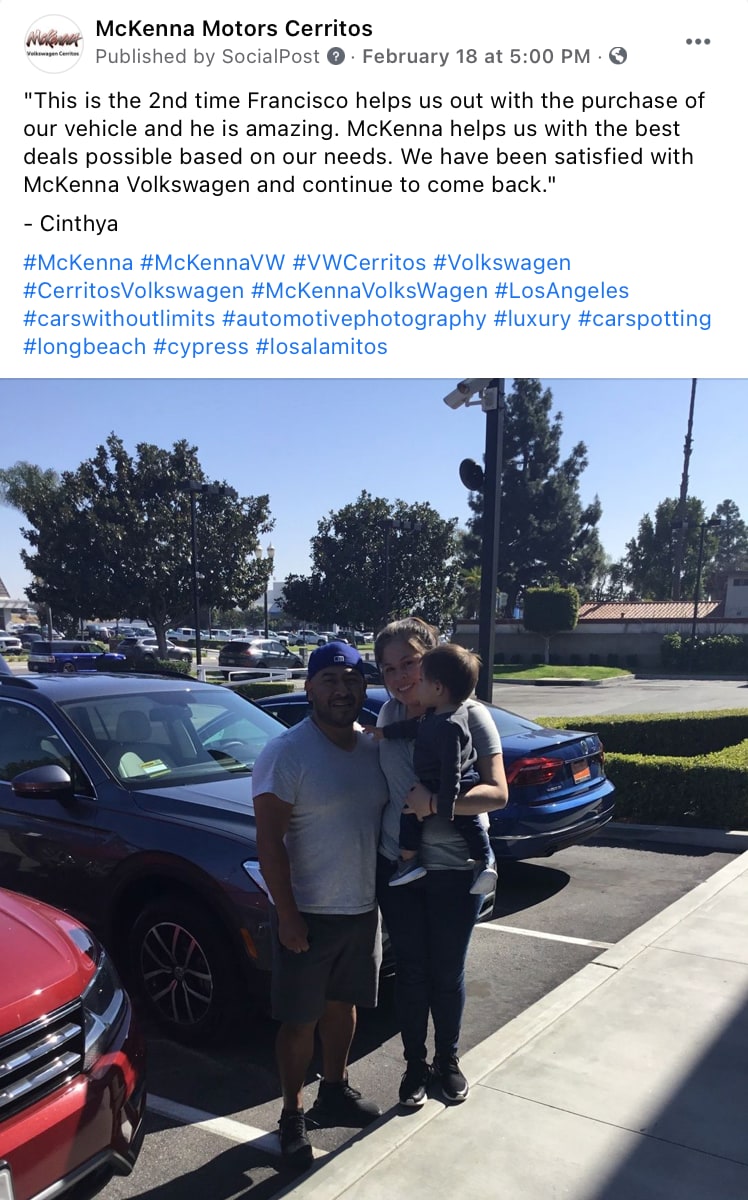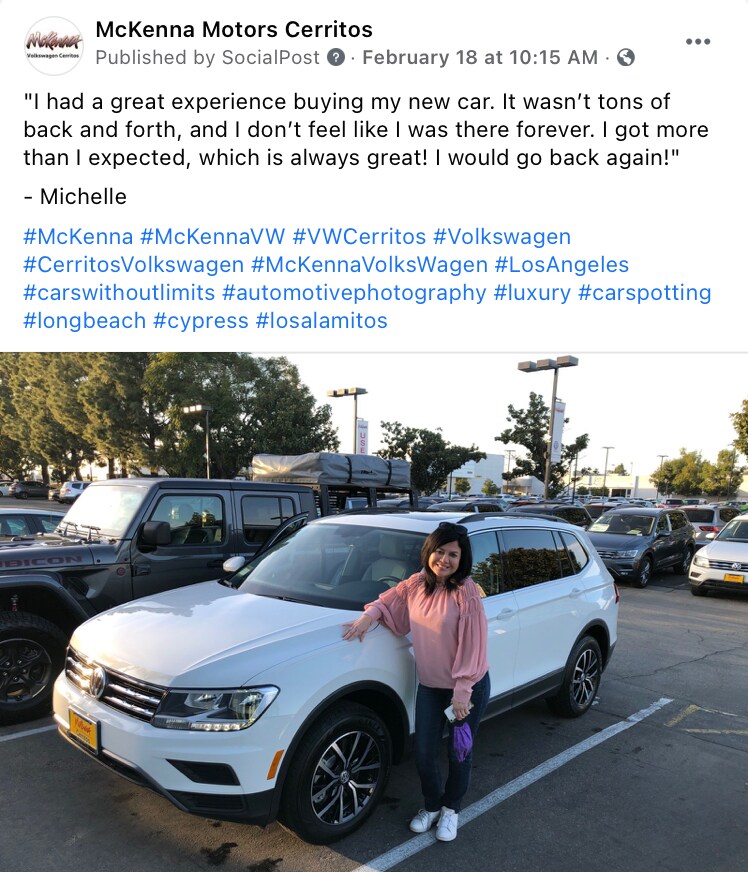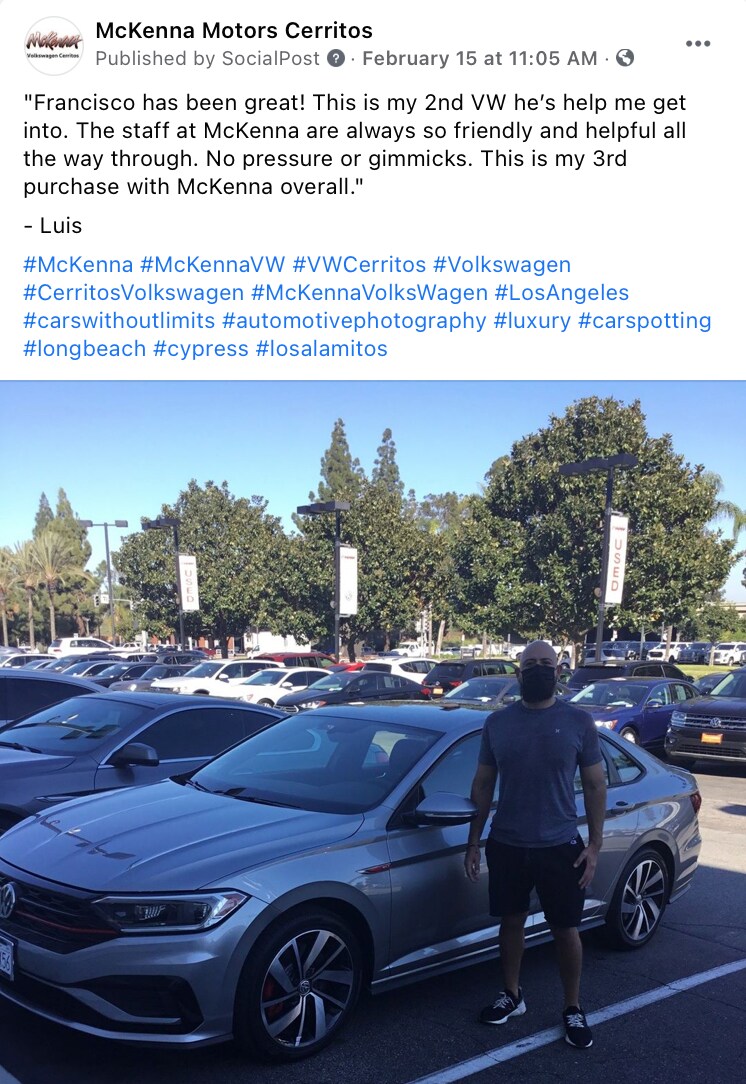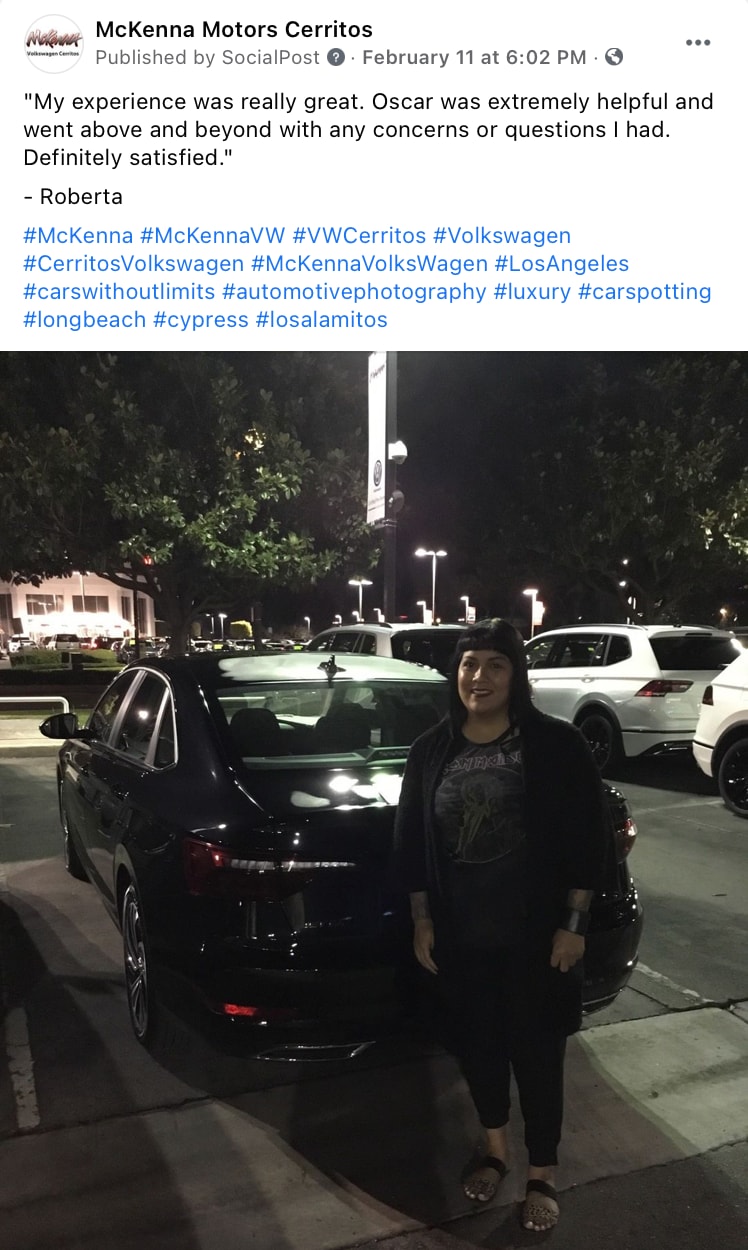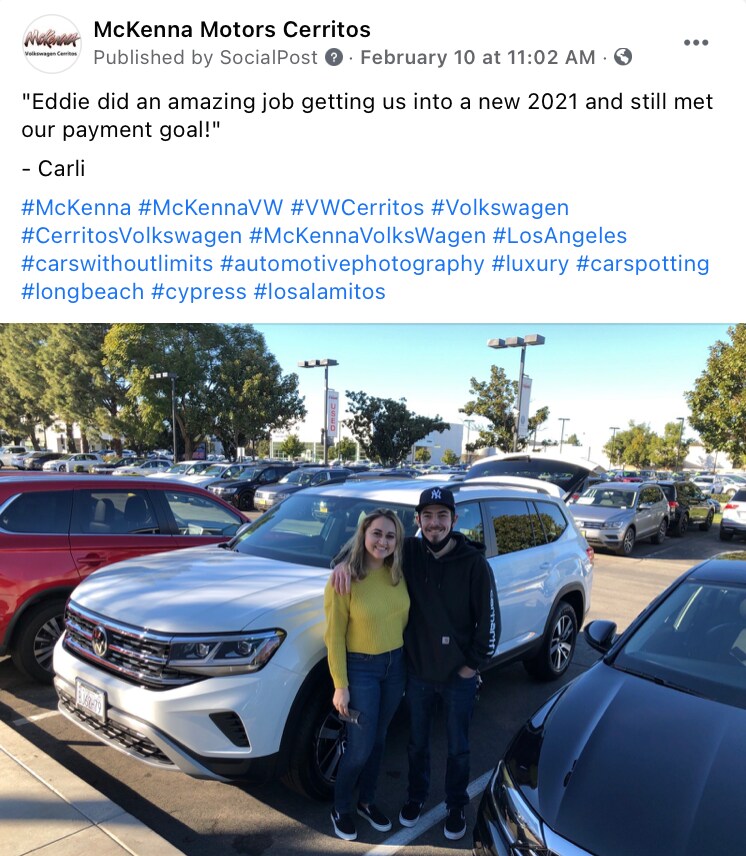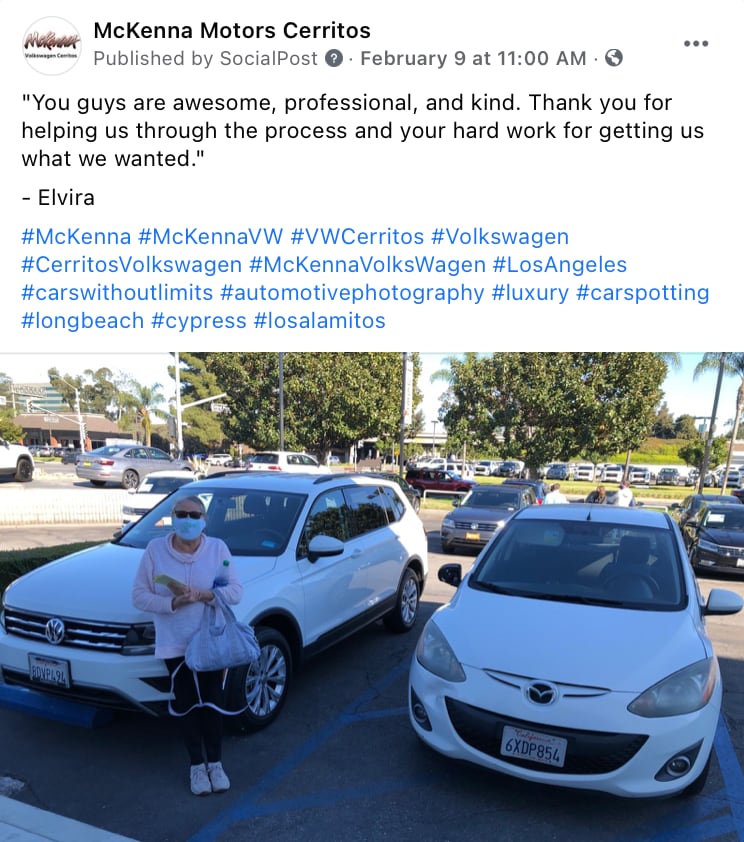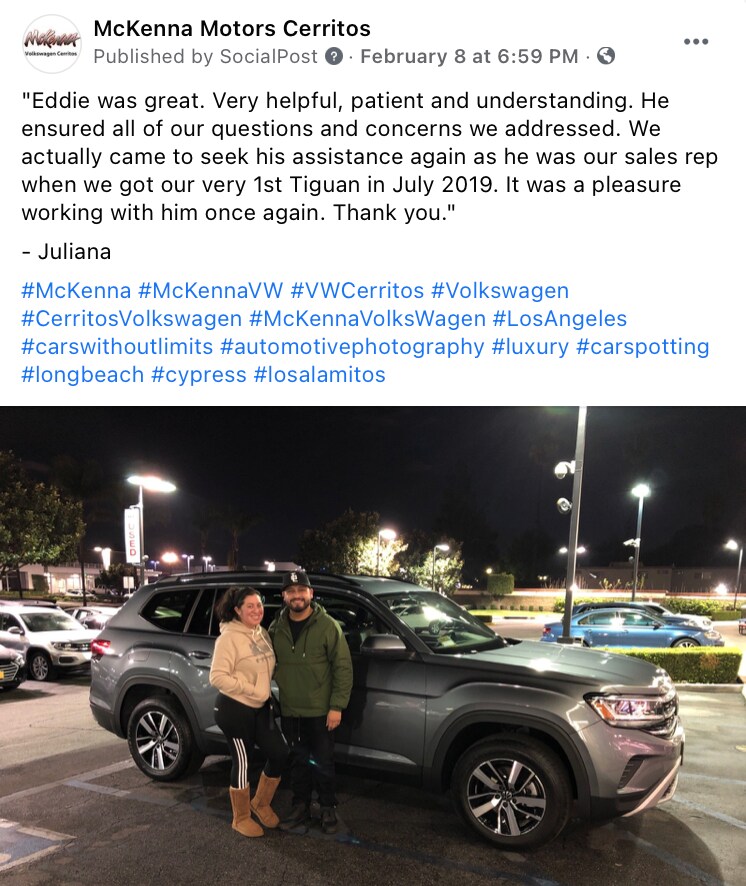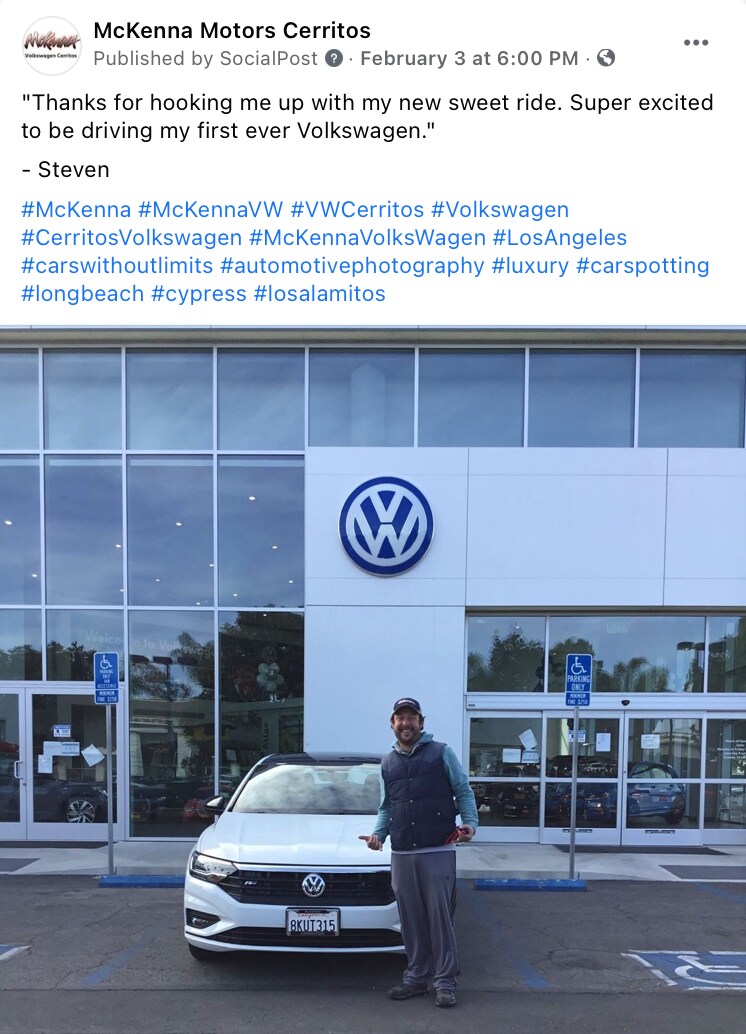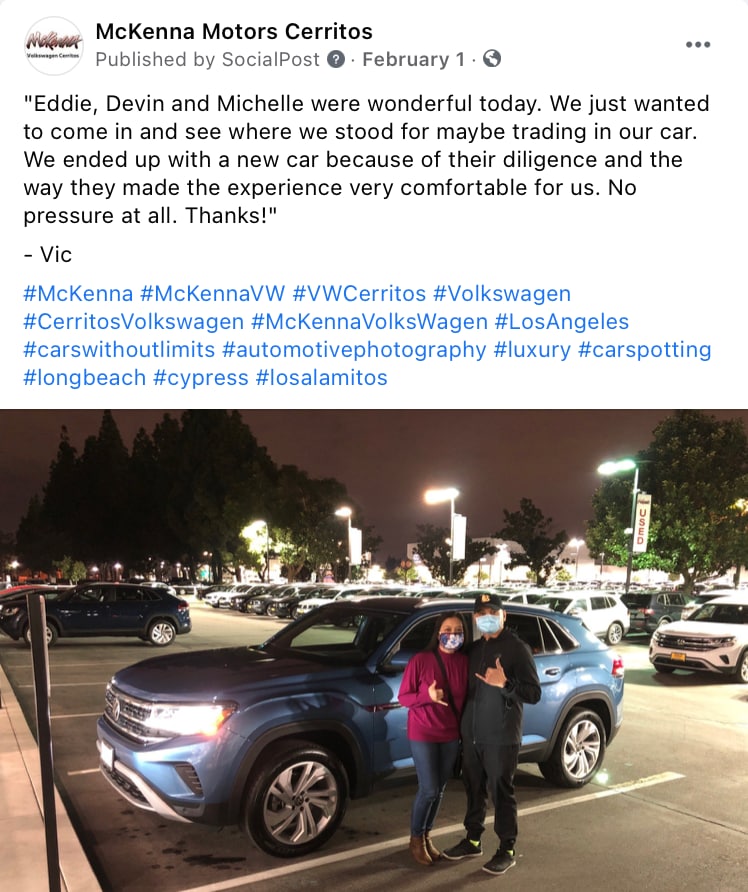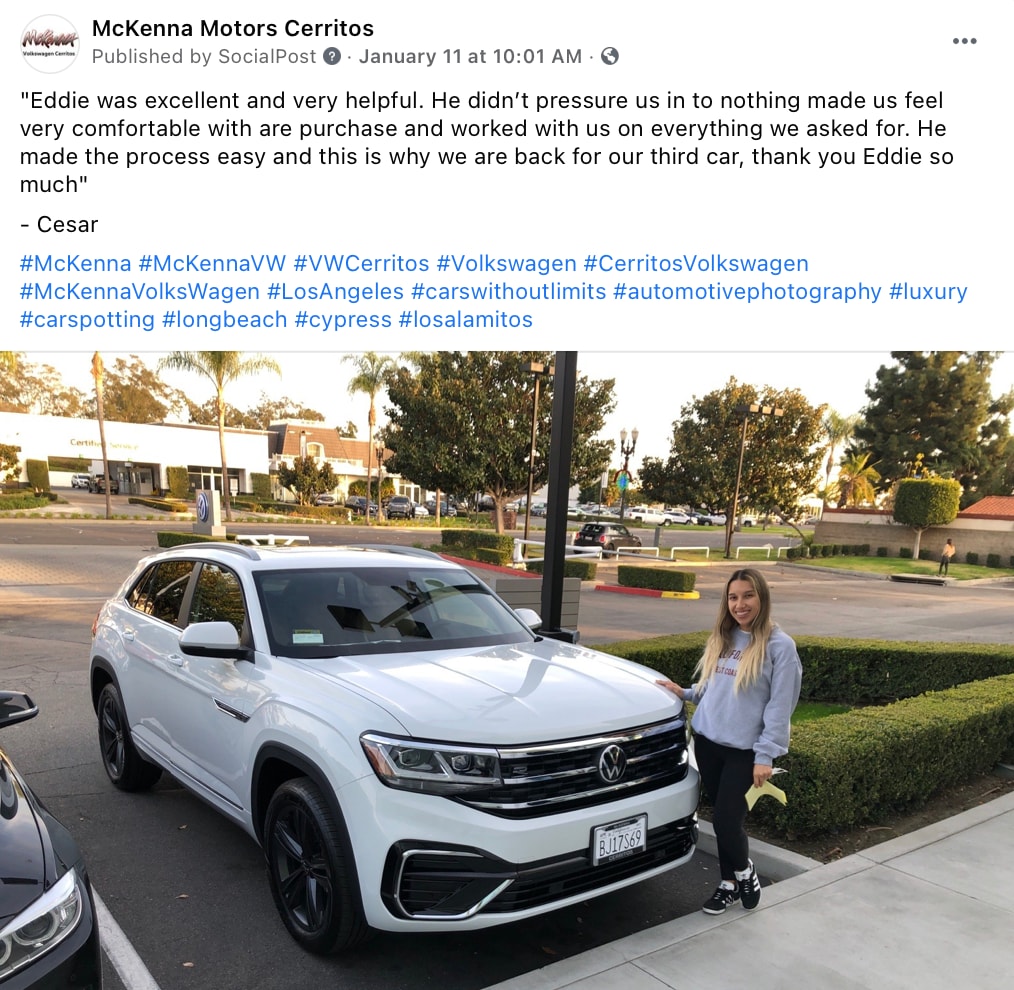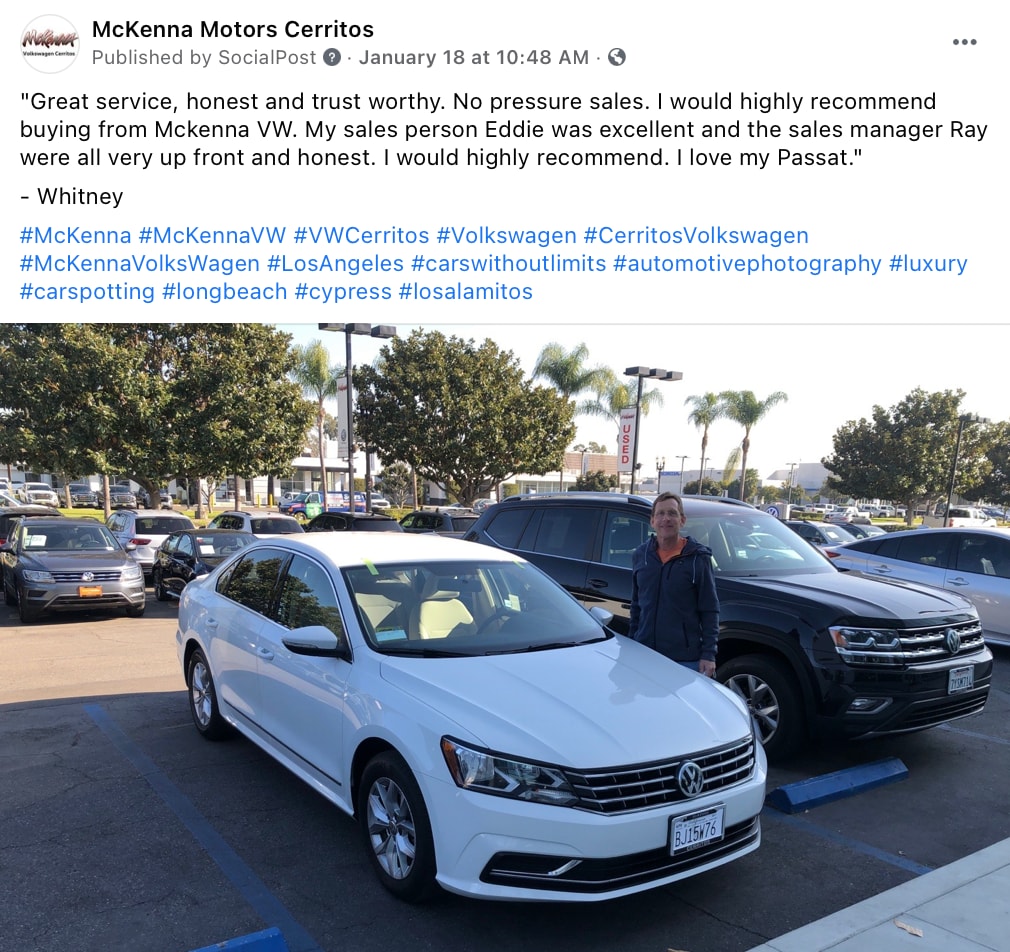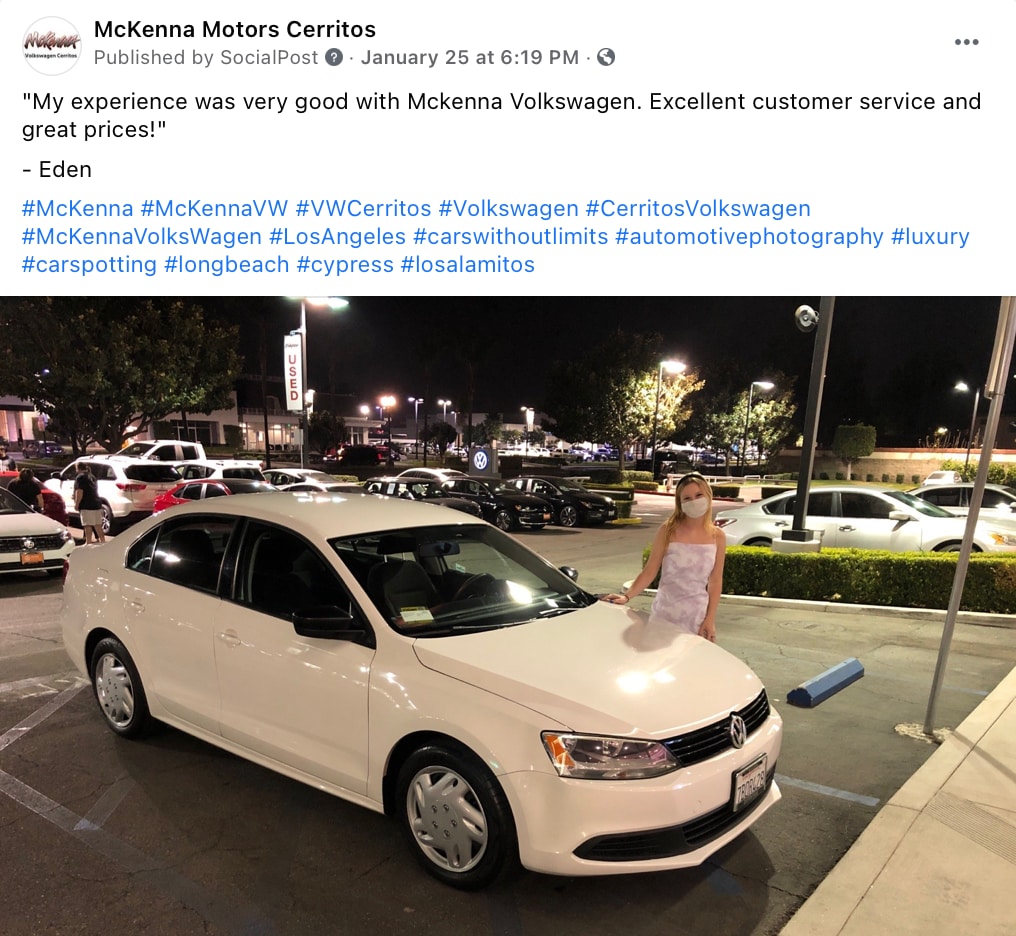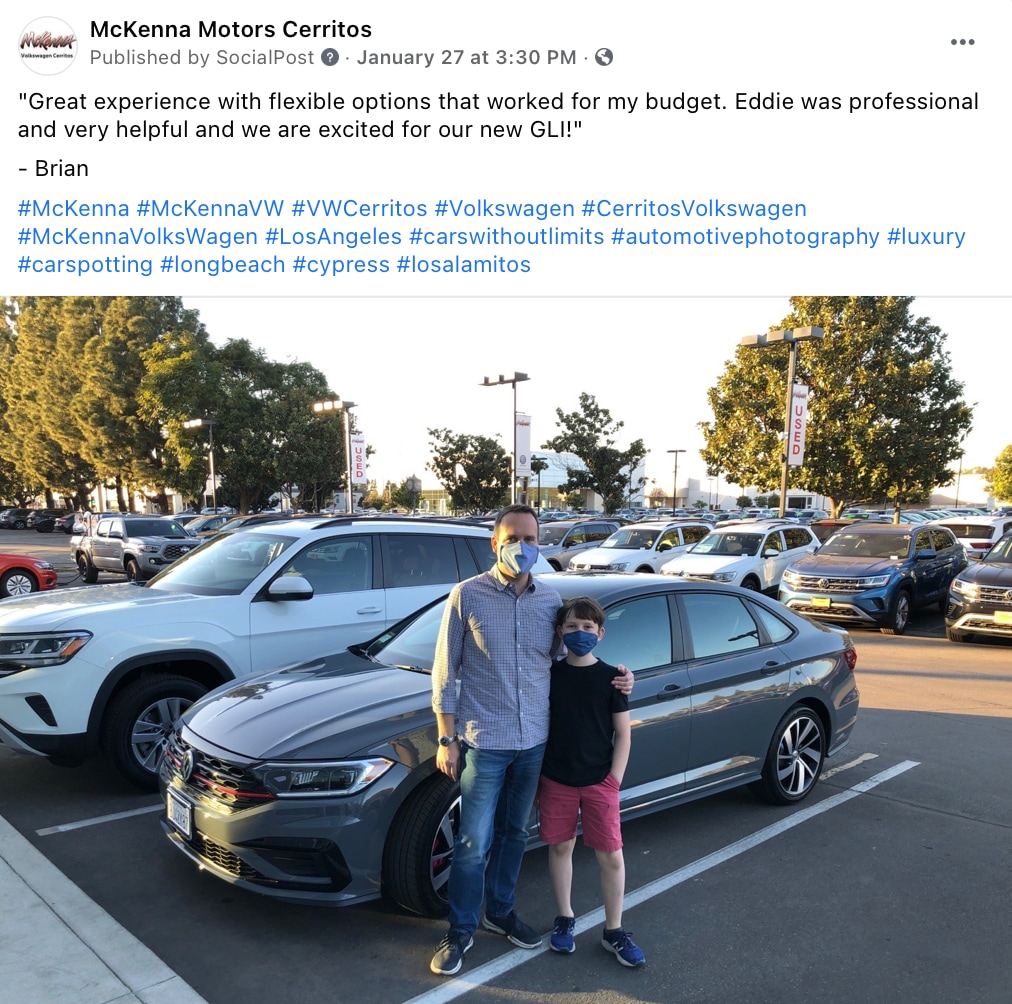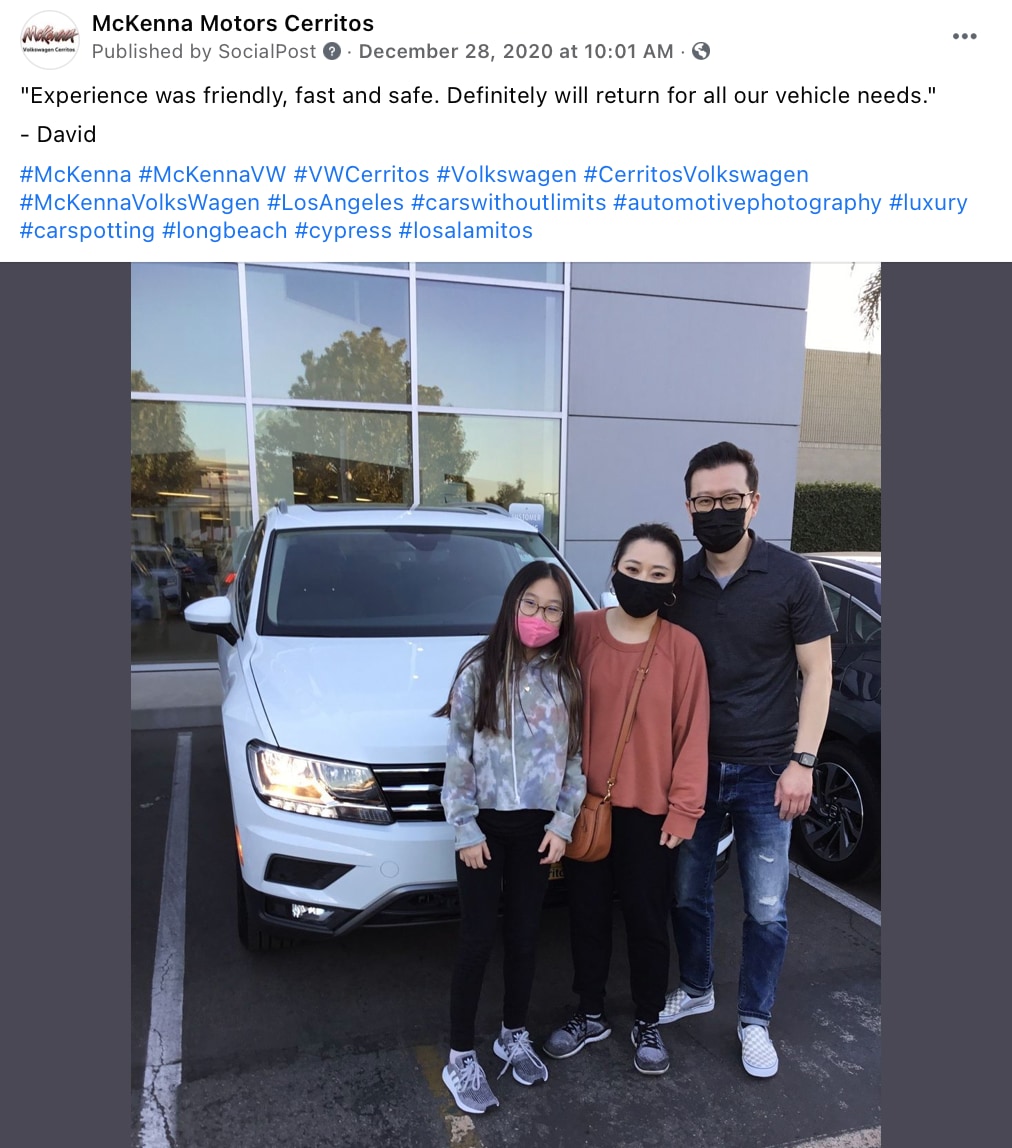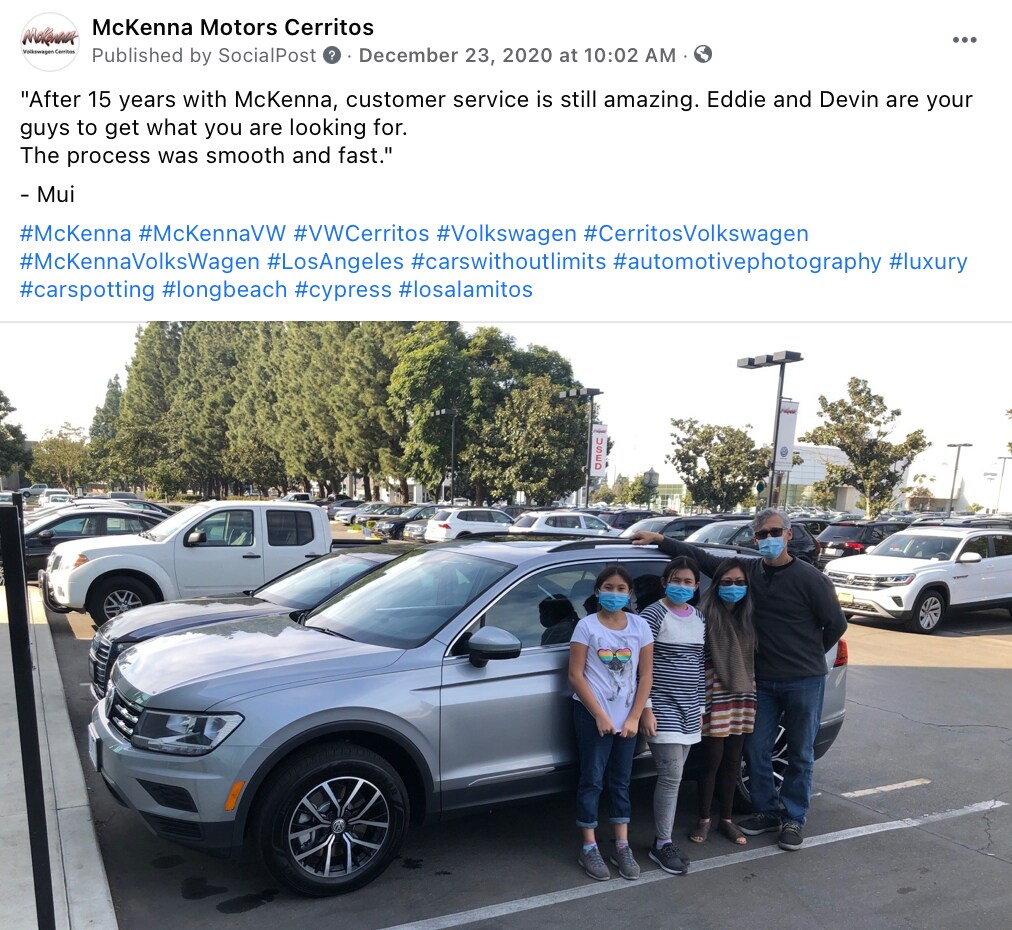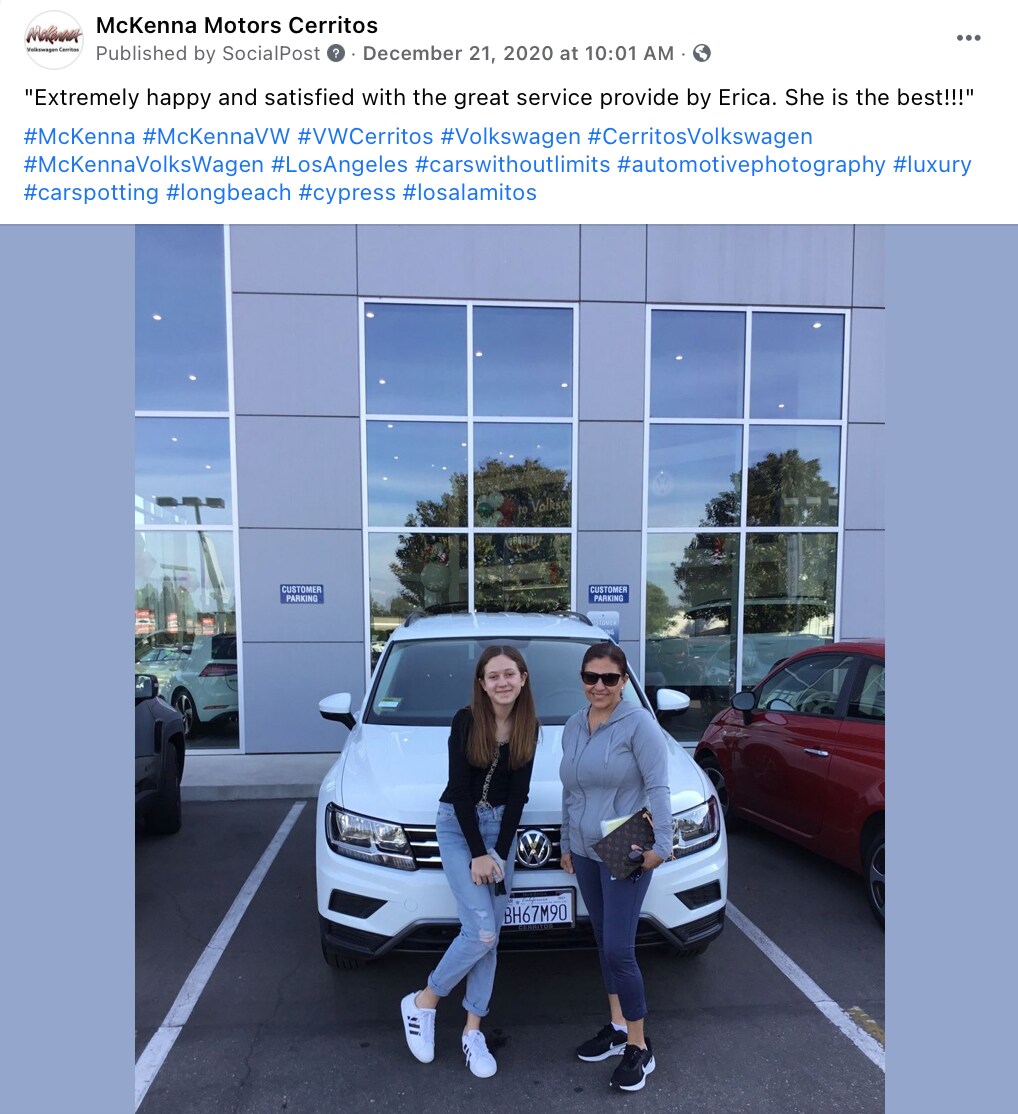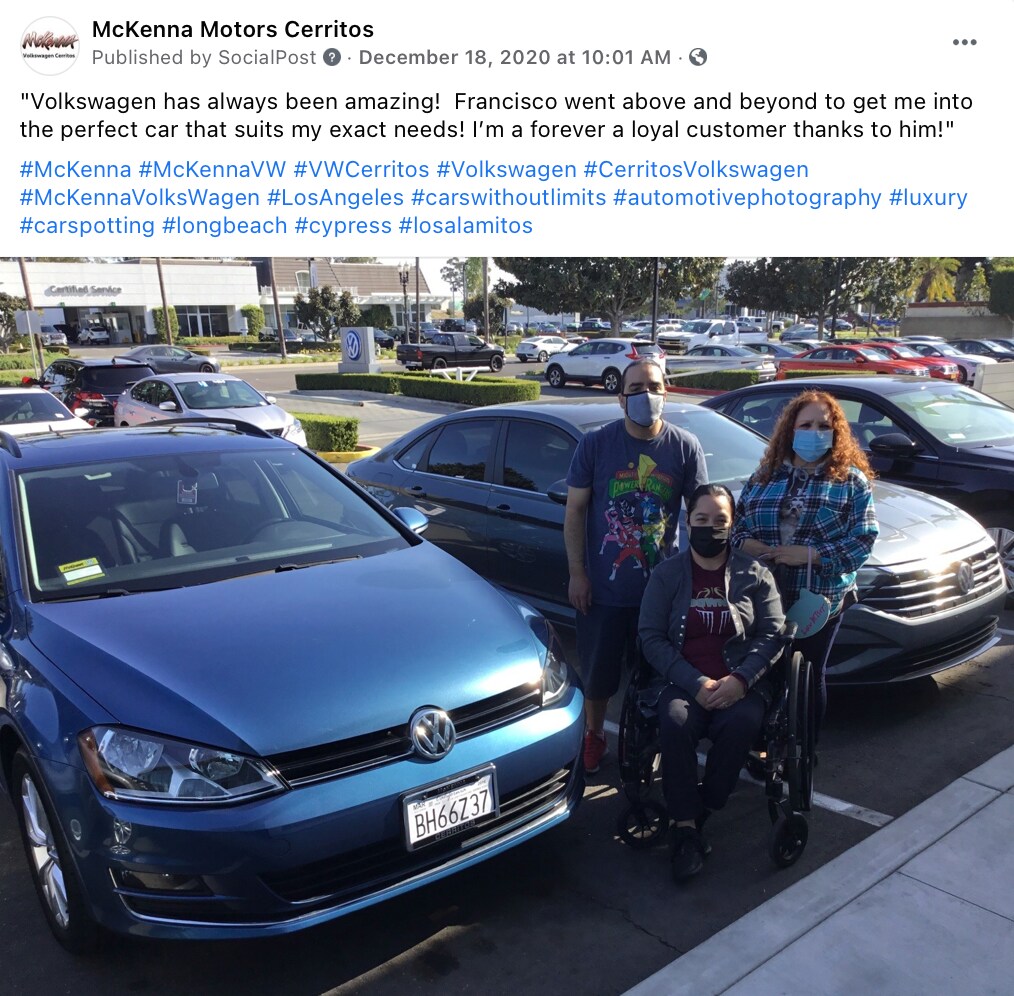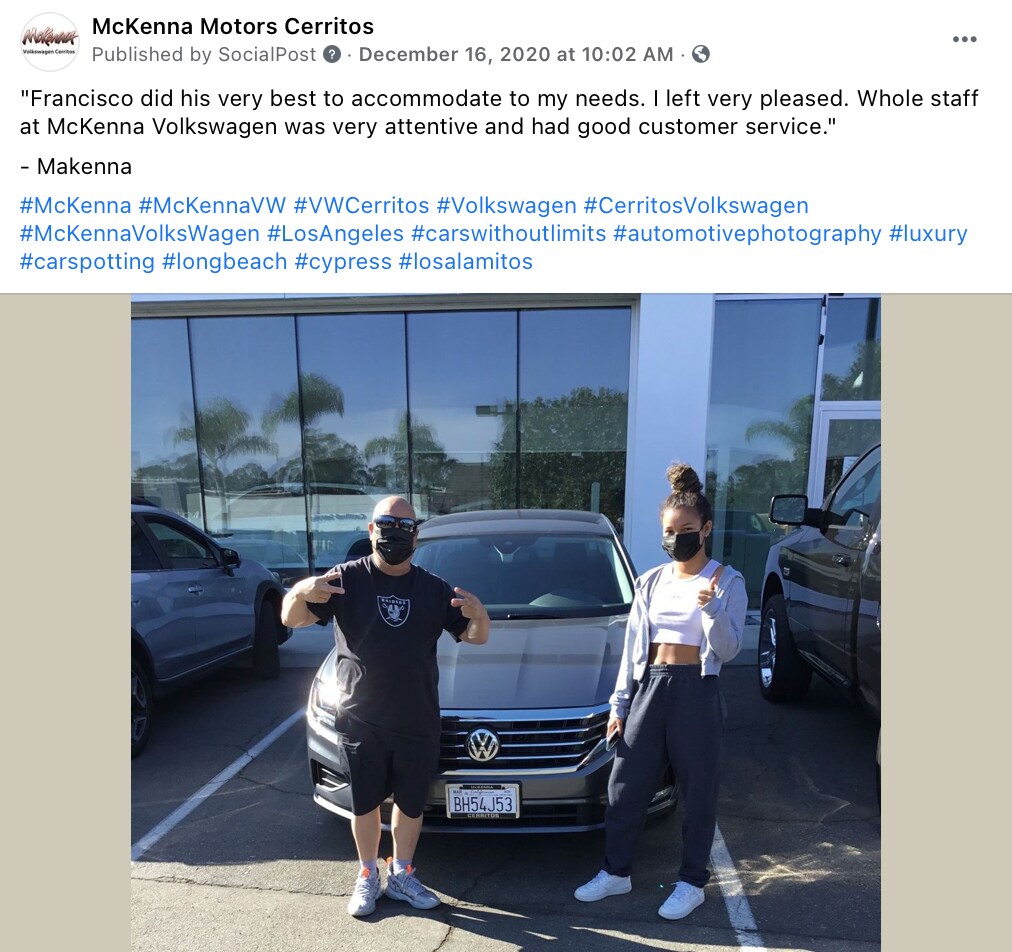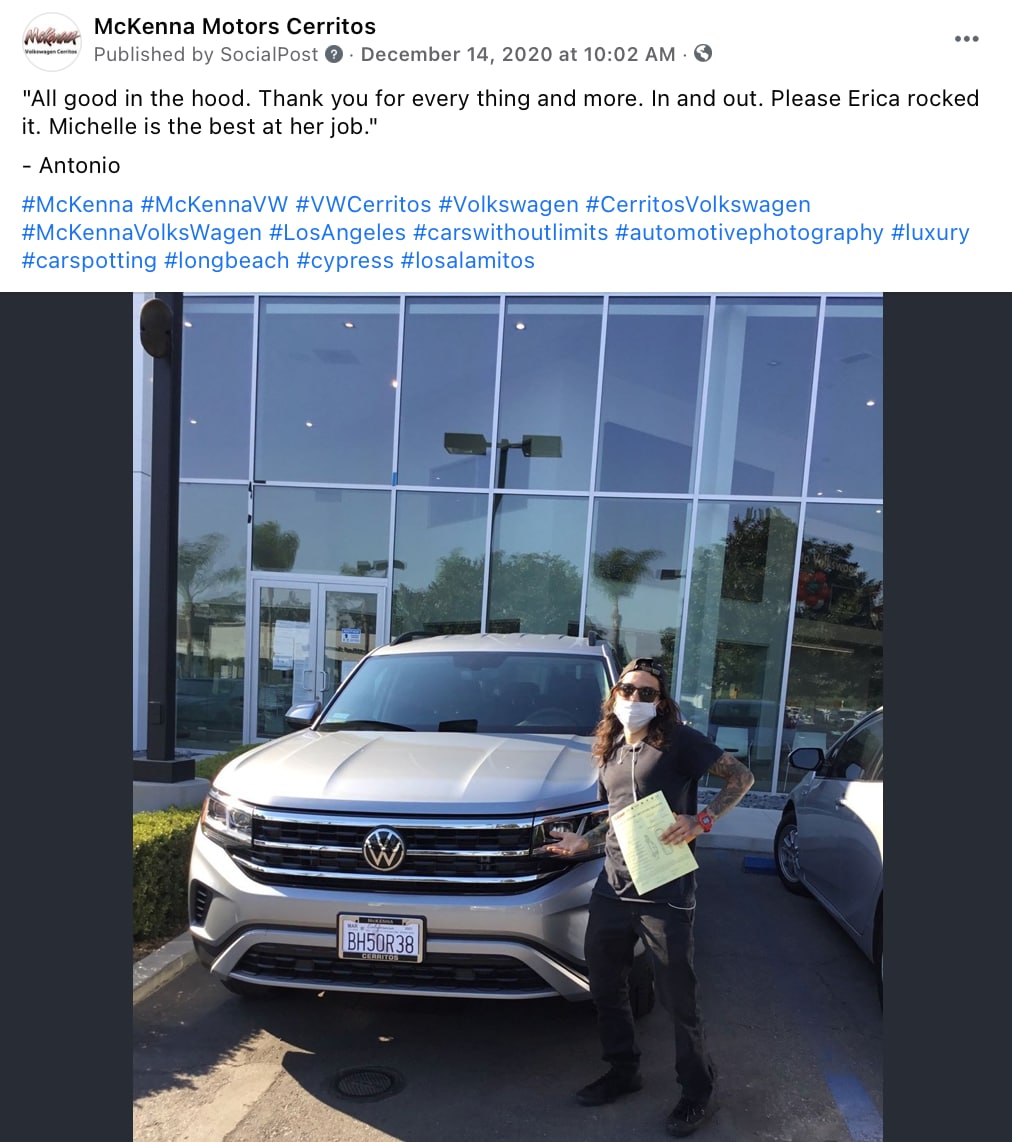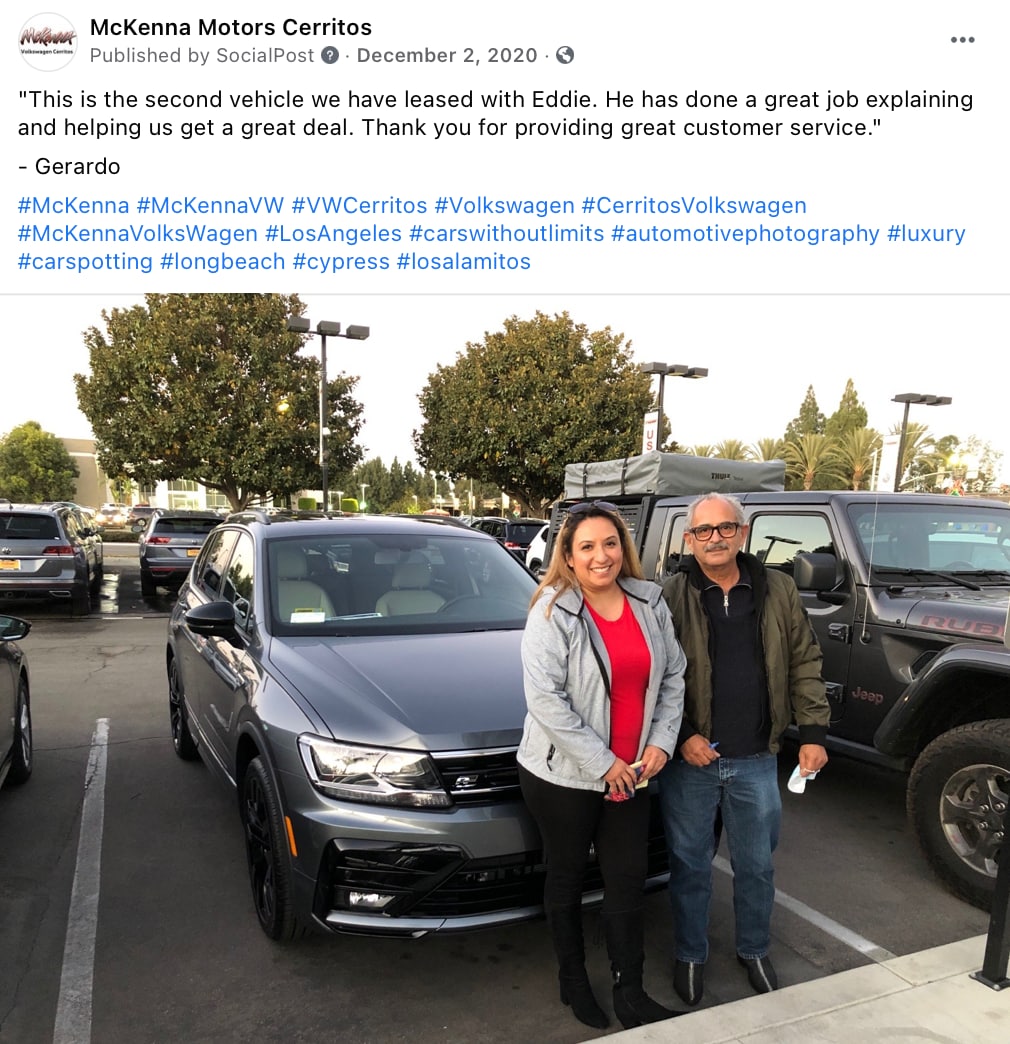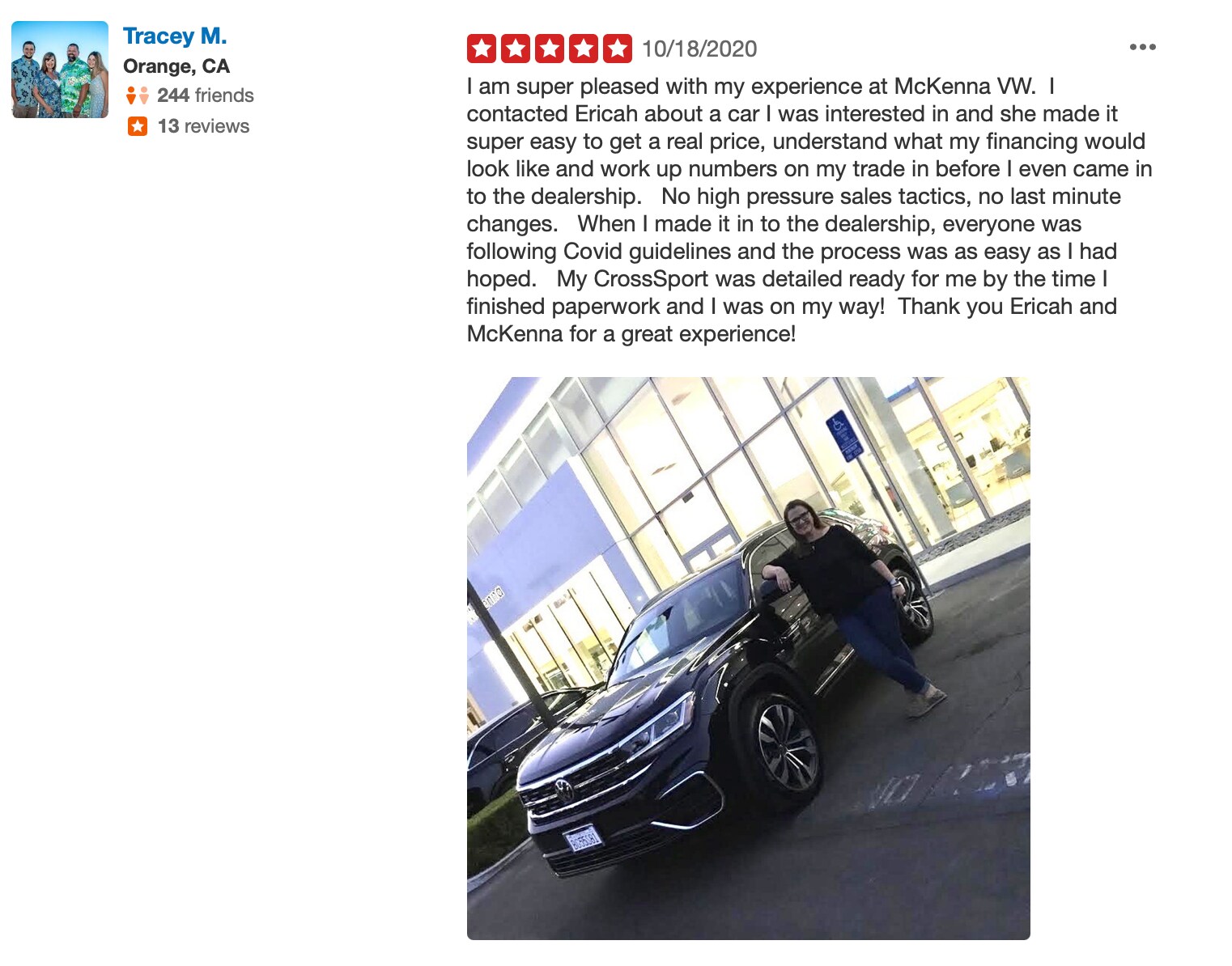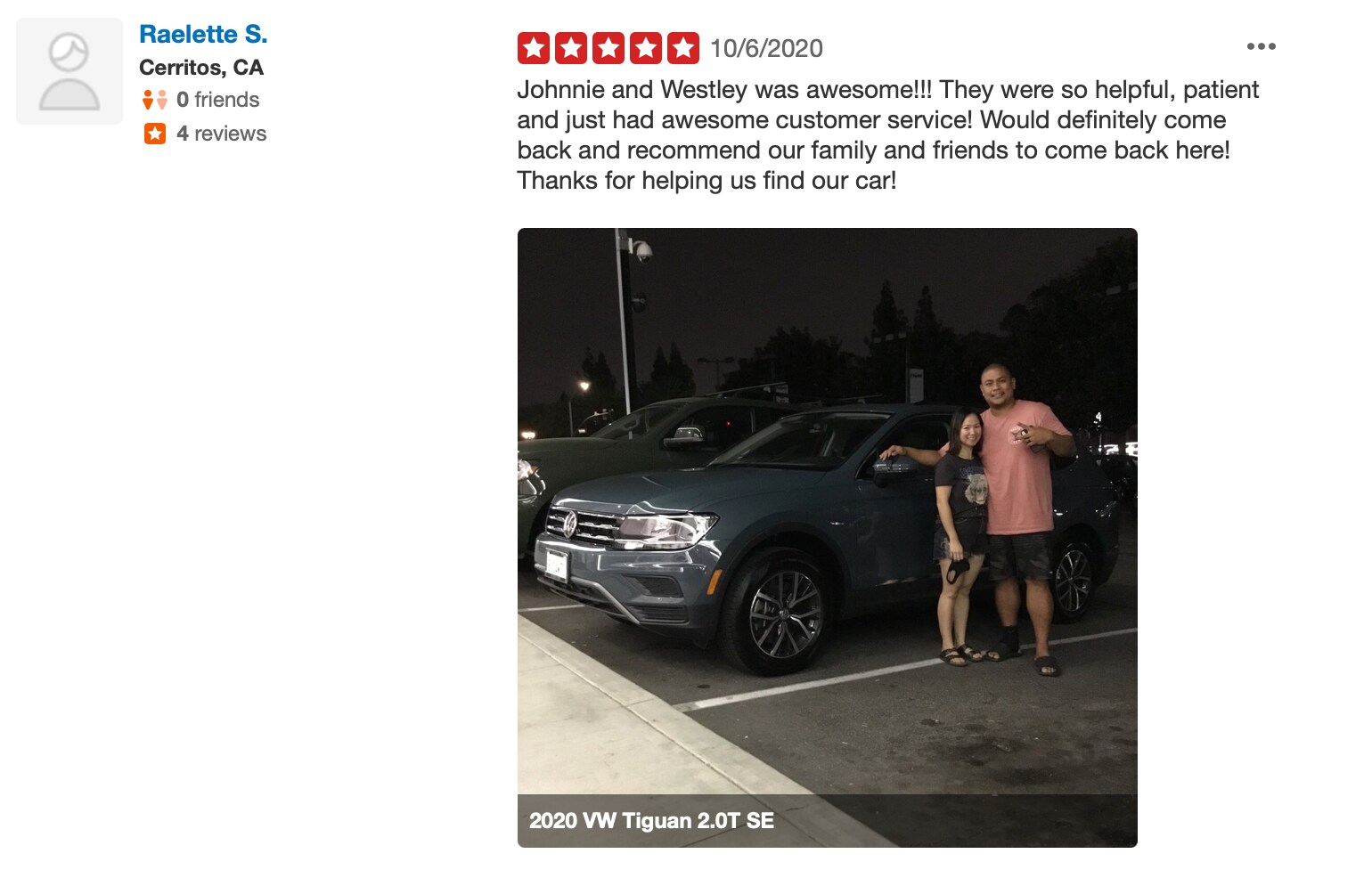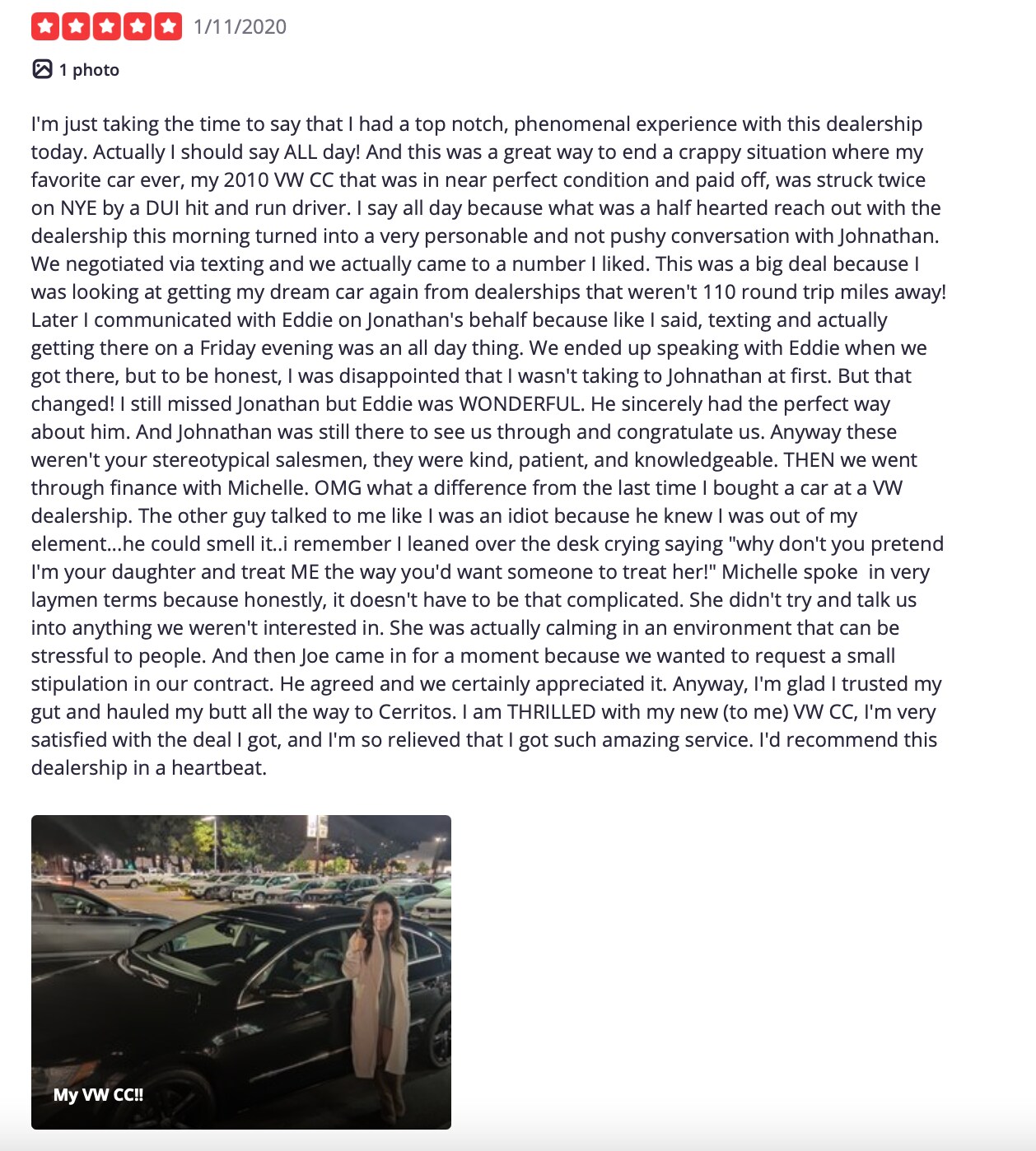 "This is the second vehicle we have leased with Eddie. He has done a great job explaining and helping us get a great deal. Thank you for providing great customer service."
- Gerardo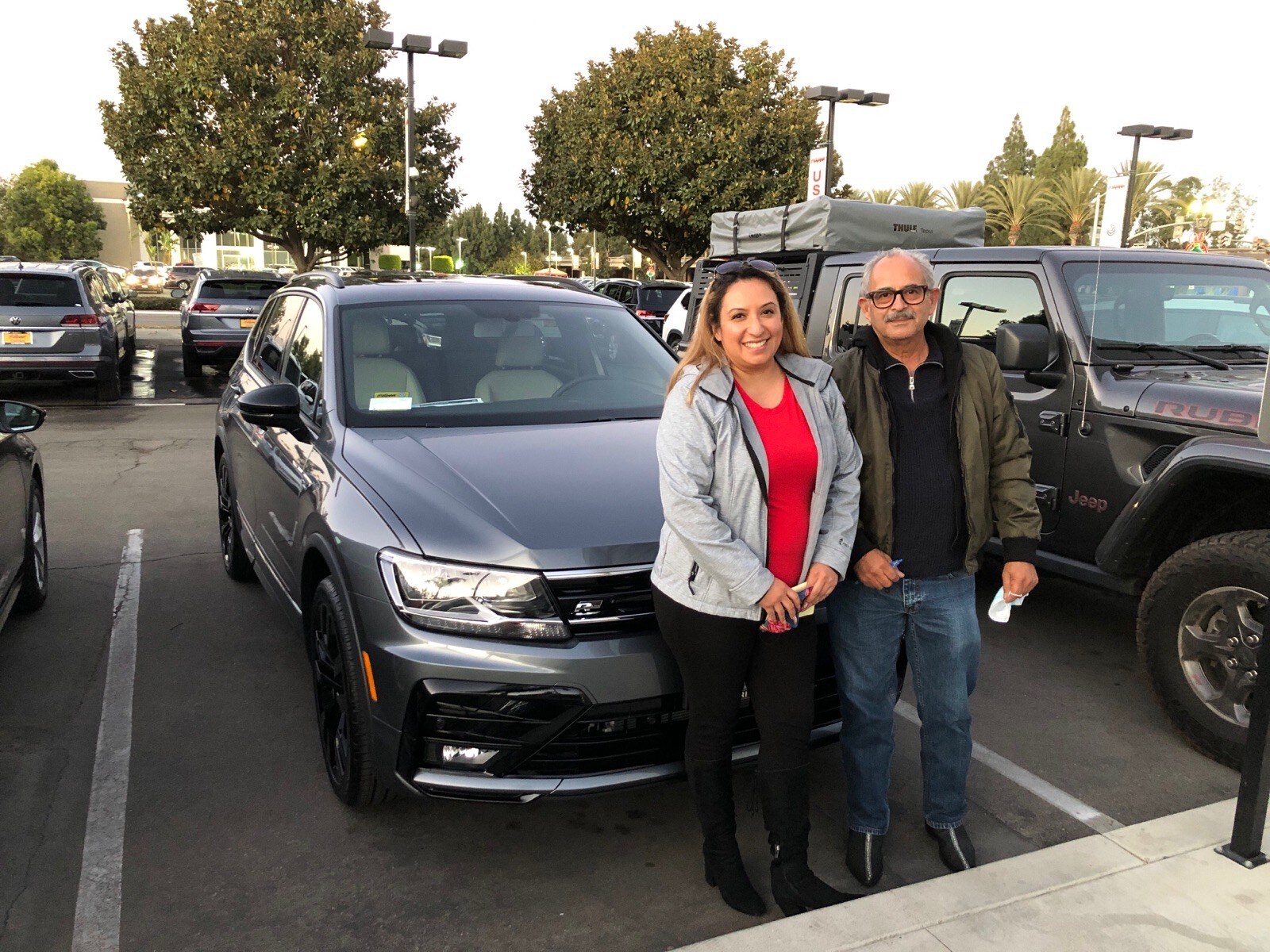 "The service was great and all the credit needs to be given to our sales consultant, Leo! I didn't come to the dealership with the intention to purchase a car, I was just looking around, but the great pricing and the great service convinced me otherwise! Thank you Leo for the great service!"
- Jesse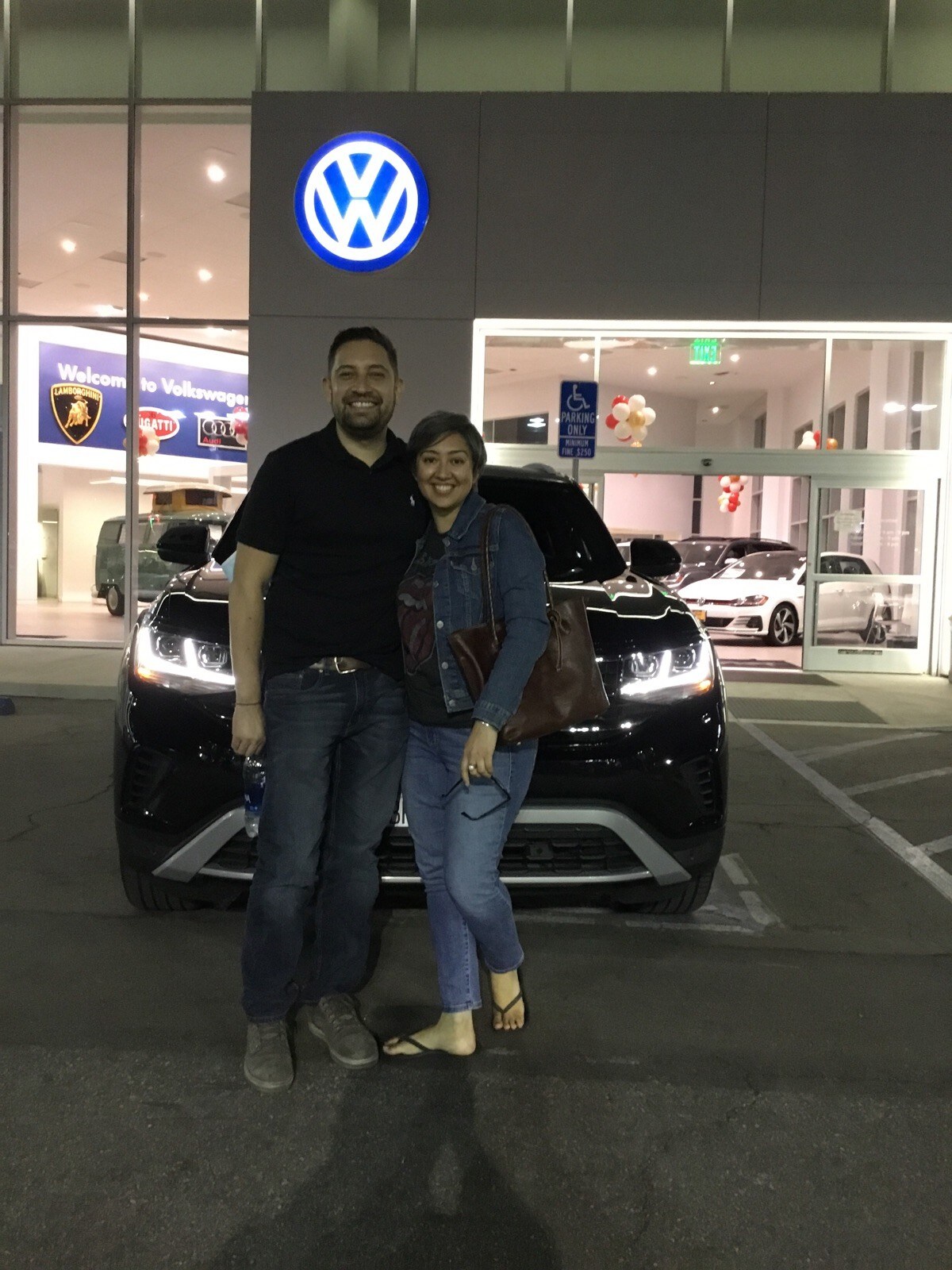 "Westley was very helpful! Greatly appreciate all his help. Will be recommending him to anyone interested in the car."
- Noah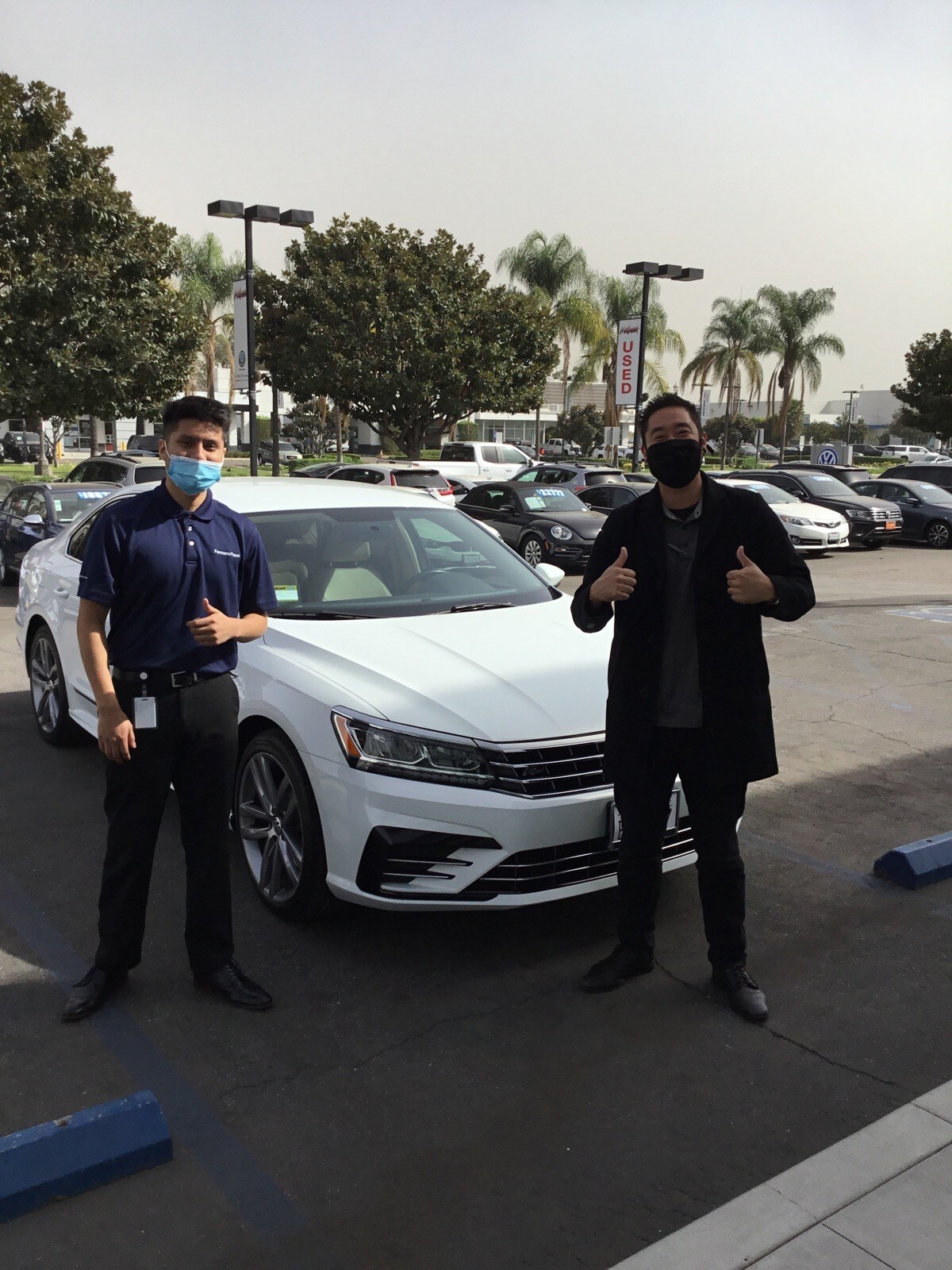 "Westley was very knowledgeable and got me in a great new 2020 Jetta!"
- Nicole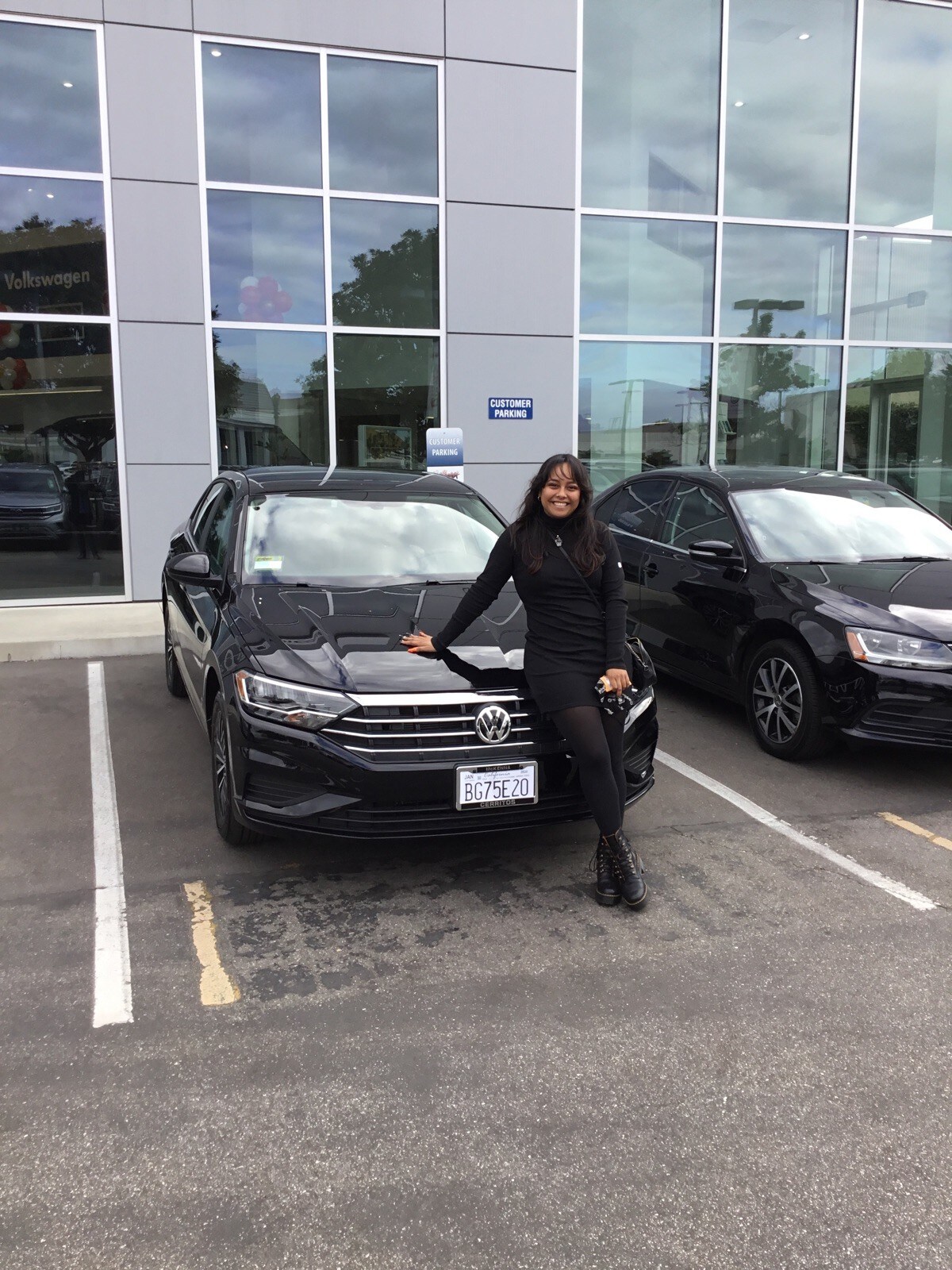 "Eddie was FANTASTIC! I got here around 10:45 AM went through the lot, wanted a car out of my budget (which Capo VW failed to close on) and am out the door by 2:30 PM!! He took great care of me and got me the deal I was looking for. Thank you and thank you to his Manager, Devin Smith for closing the deal for me. Michelle in Finance was also amazing! The GM with his dog and bird entertained me as well."
- Cindy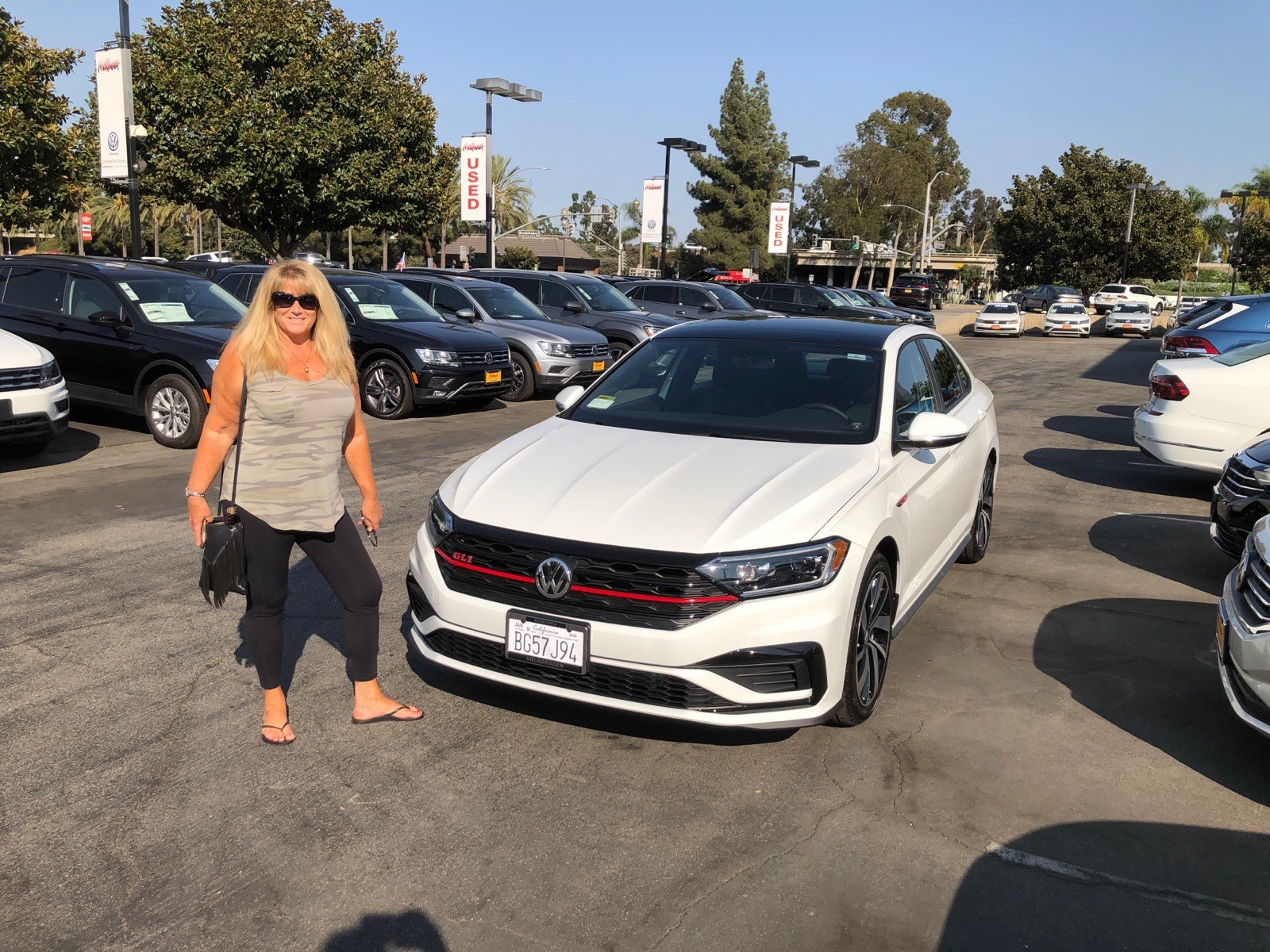 "Westley did a great job. He was very thorough and work with me on all the details. We felt like we got a great deal, and professionalism made a big difference. When we picked up the vehicle everything is ready for us. We really enjoyed the experience and look forward to coming back again in the future."
- Abraham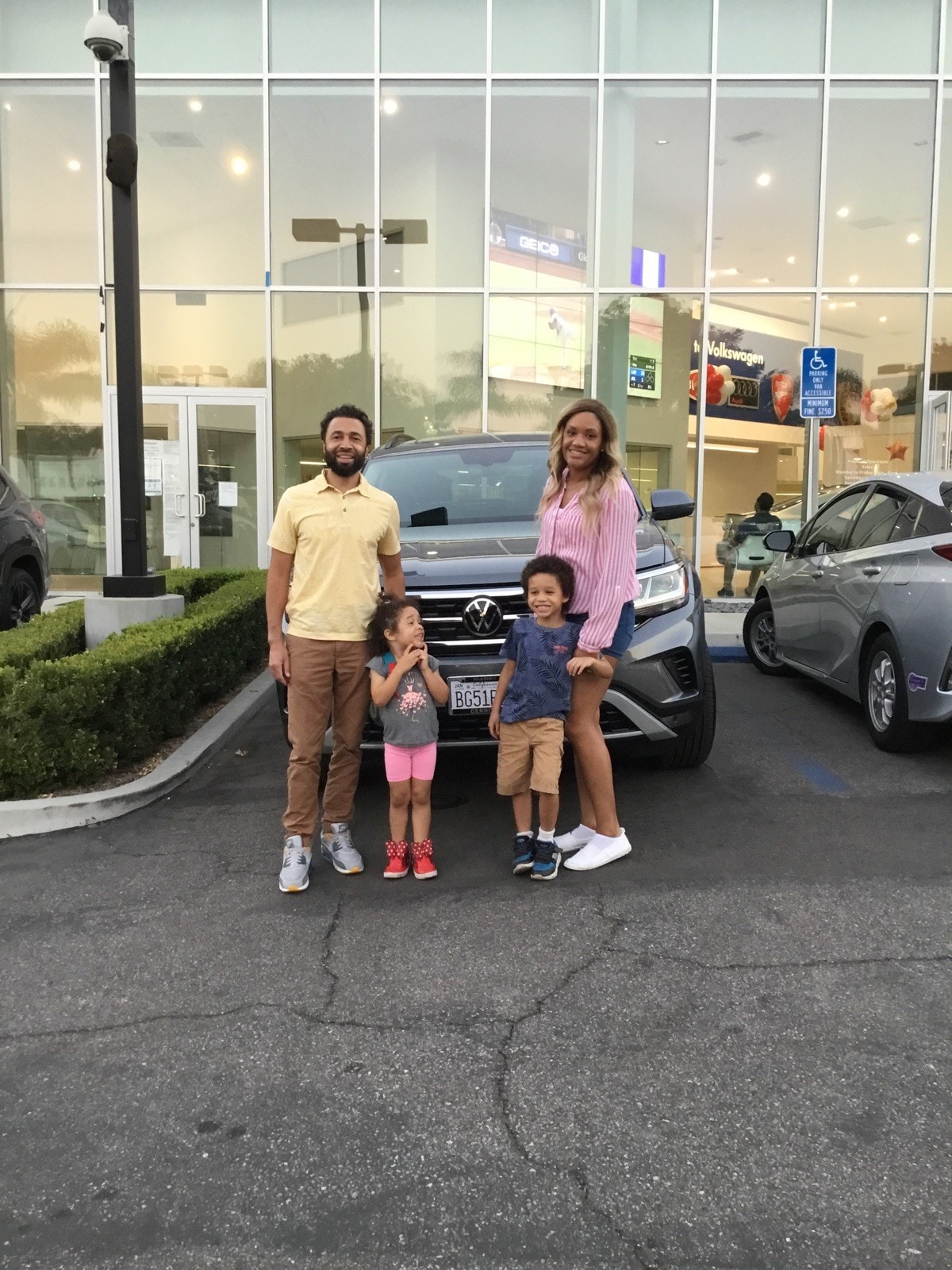 "Great service! It was easy! Great experience and I got just the car that I wanted!"
- Cindy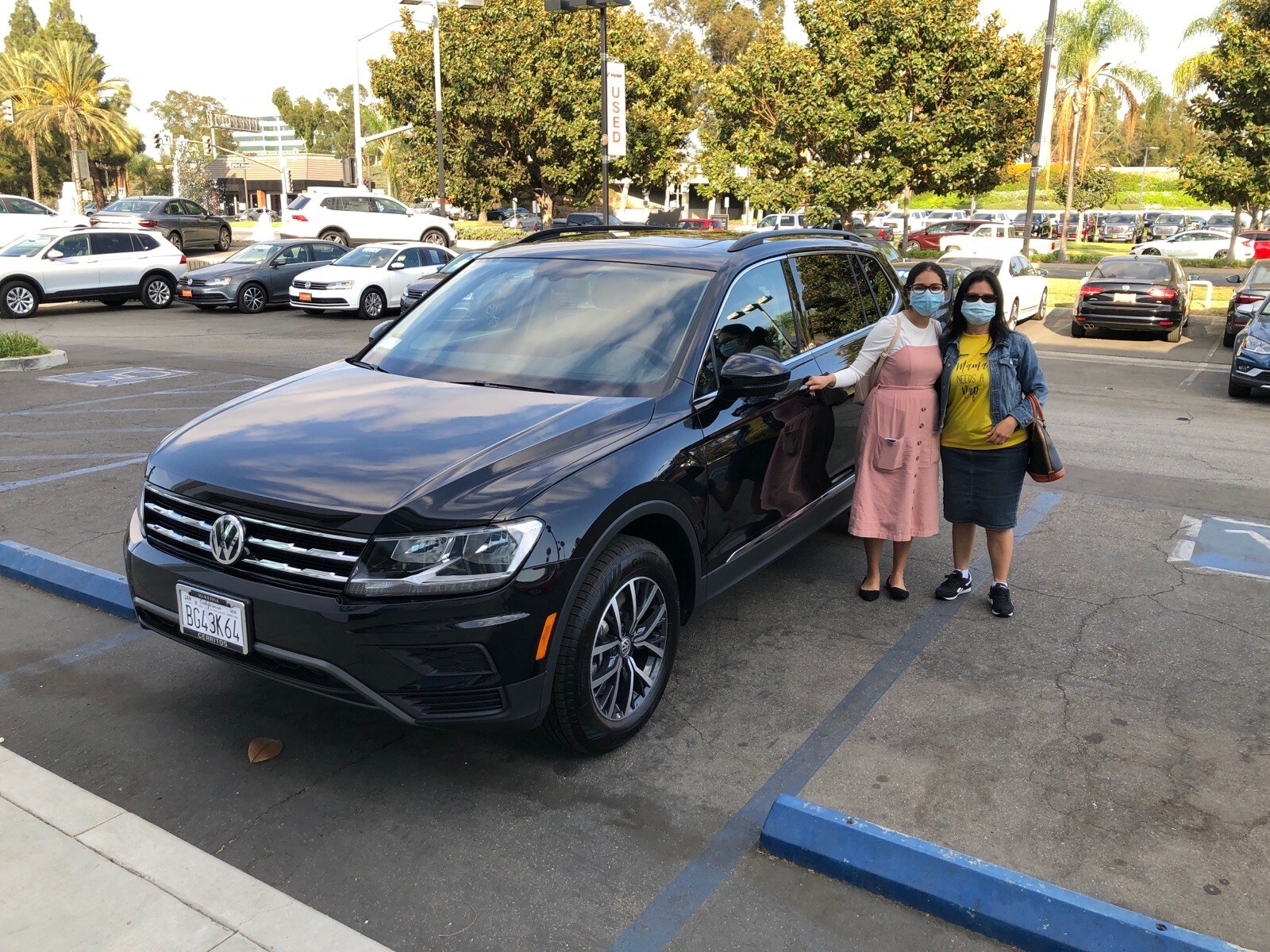 "McKenna dealership was great, we got the car we wanted with what we wanted!!! Dondi helped us out he delivered a great customer service experience and was a true professional. We highly recommend McKenna of Cerritos they delivered five star customer service!!! Thank you for helping our family get the car we wanted!!!"
- Valention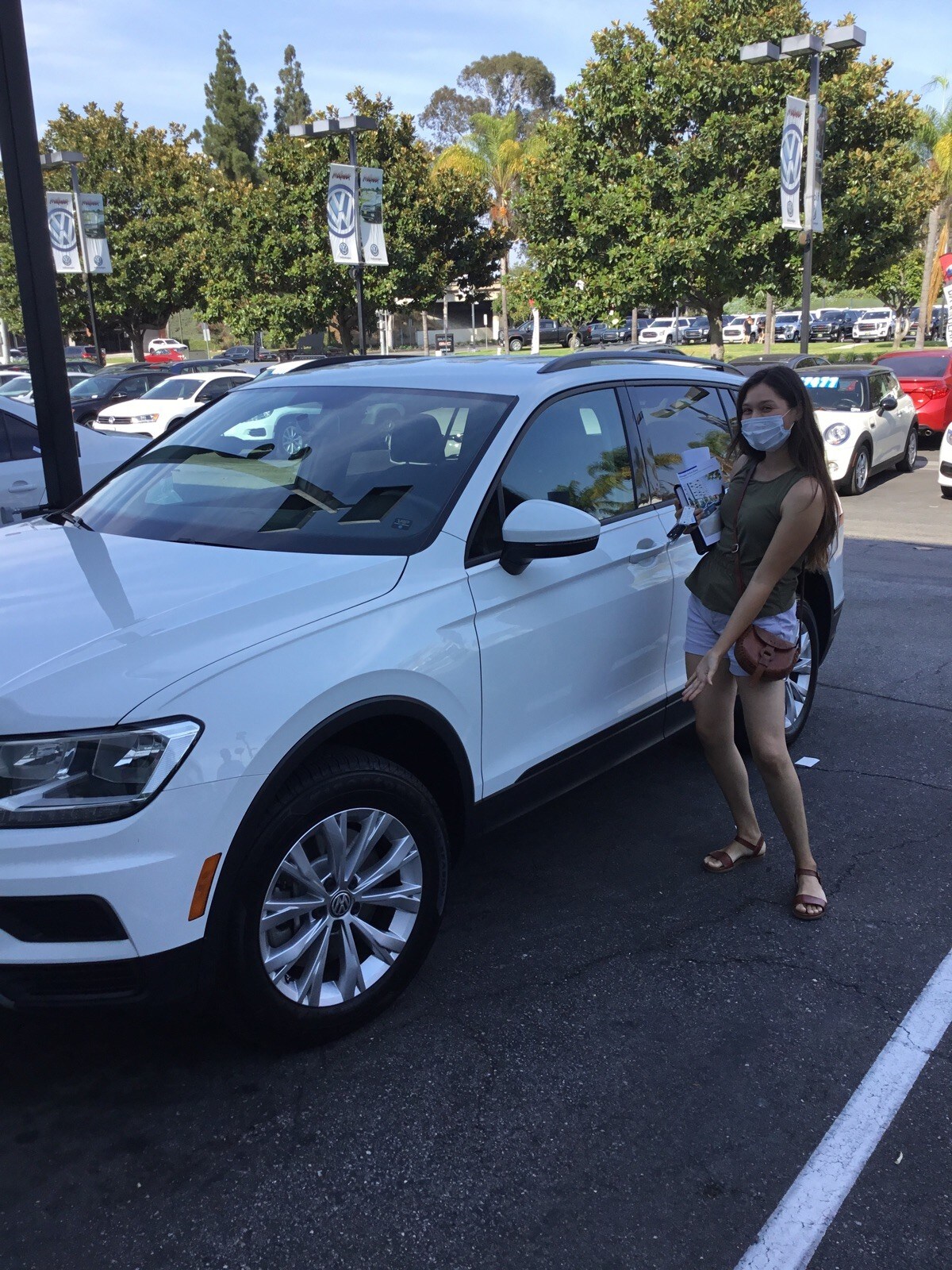 "Great service and experience. Westley was a pleasure to work with and he clearly answered our questions."
- Thomas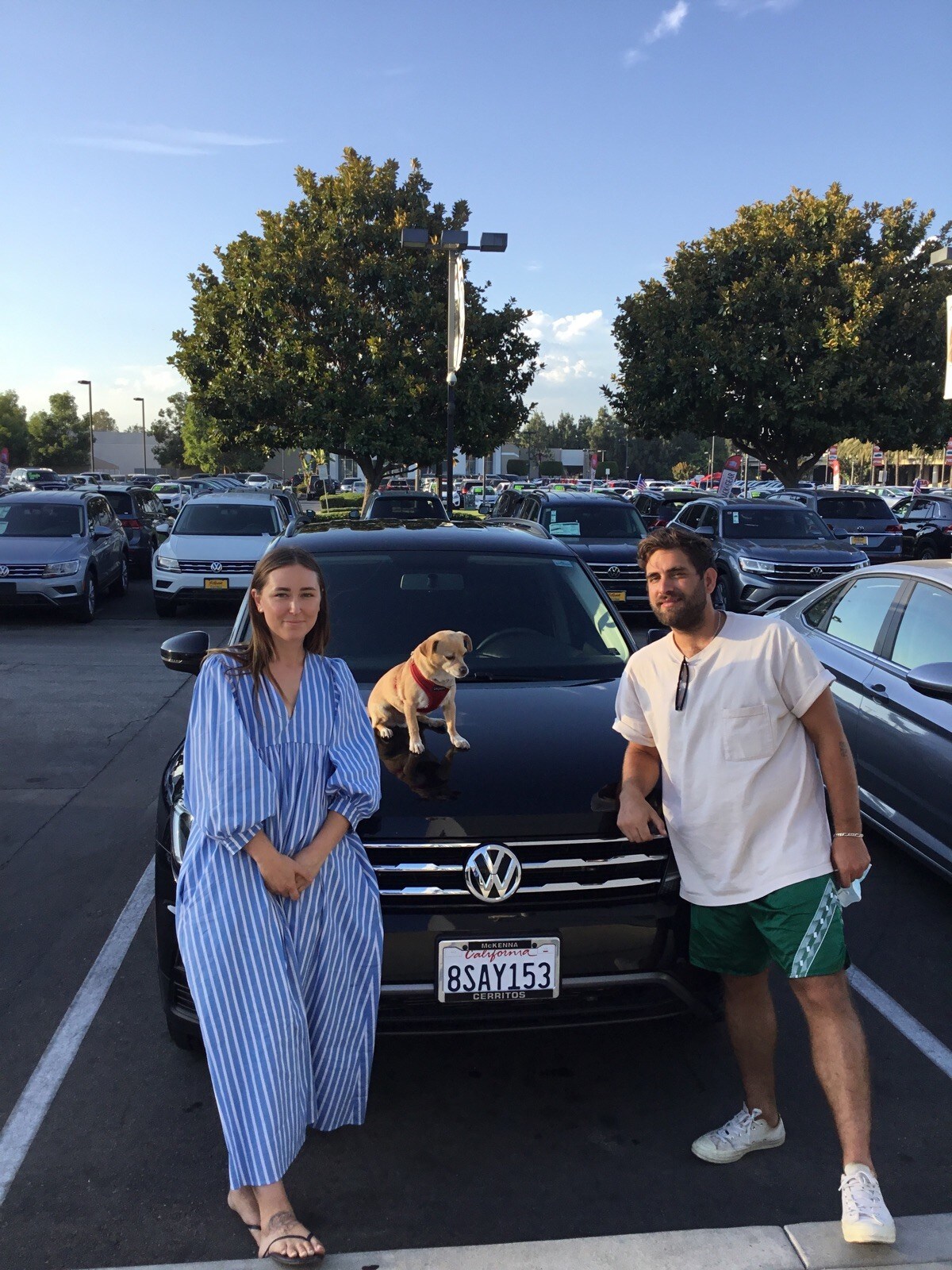 "Great experience, thank you for getting us a good price!"
- Luis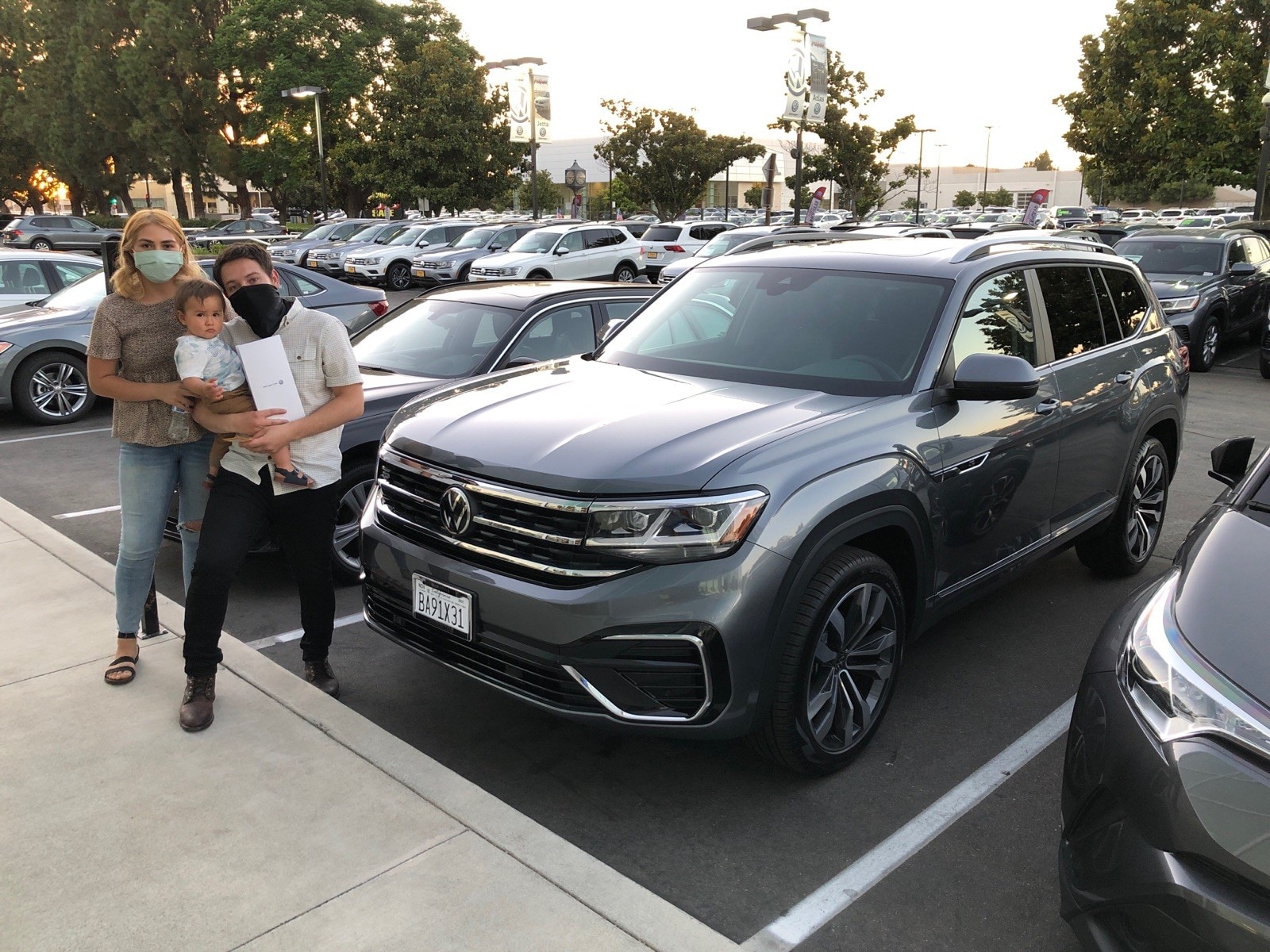 "First time experience leasing a car, and it was the smoothest and easiest process! Westley was the best to work with, he was able to make things work with my budget! Really happy with my experience here at McKenna Volkswagen and with working with Westley!"
- Aimee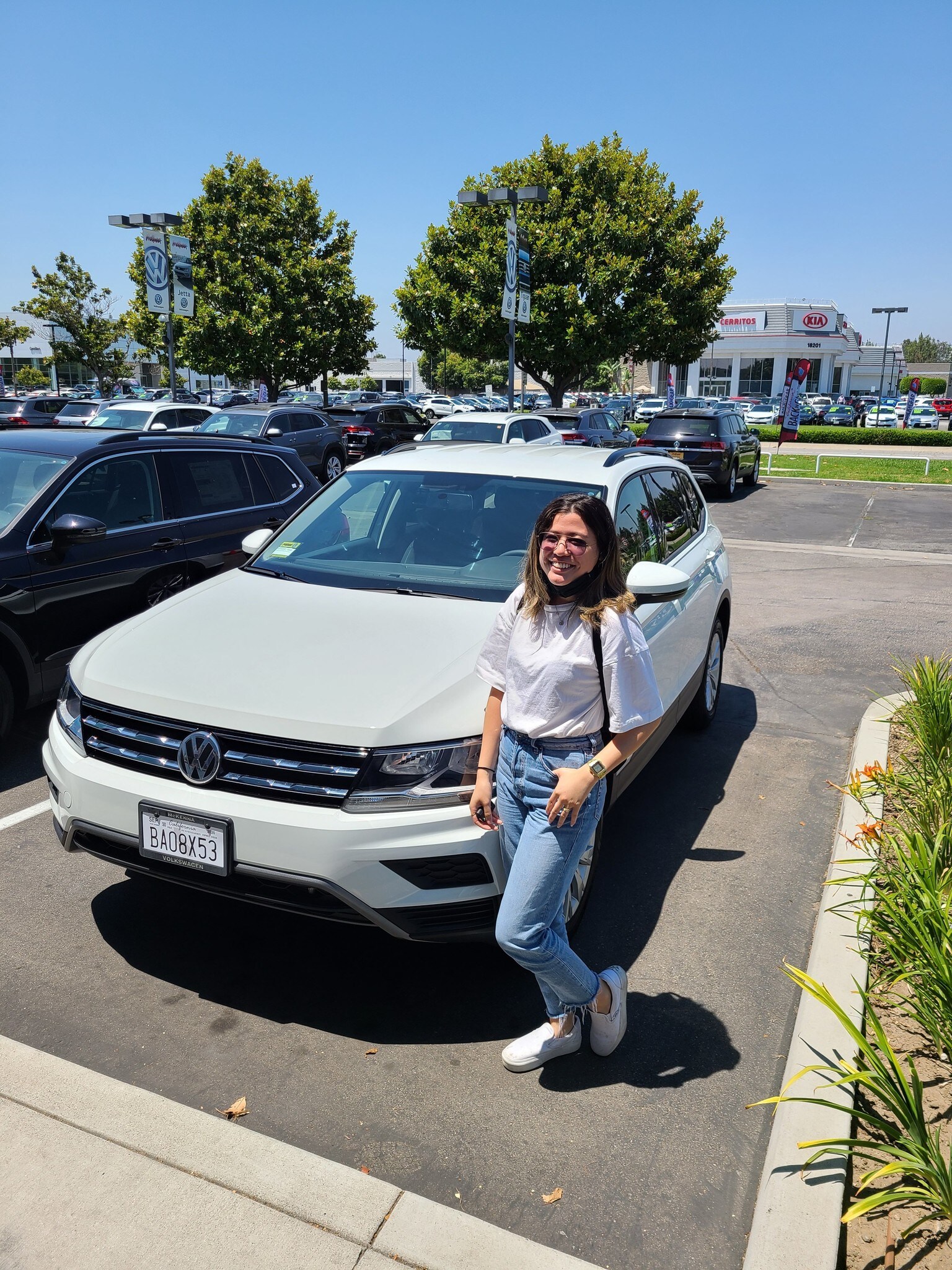 "Great job guys, excellent service. I'd recommend to anyone who's interested in buying a car on where to go. See Westley and Eddie!"
- Jermaine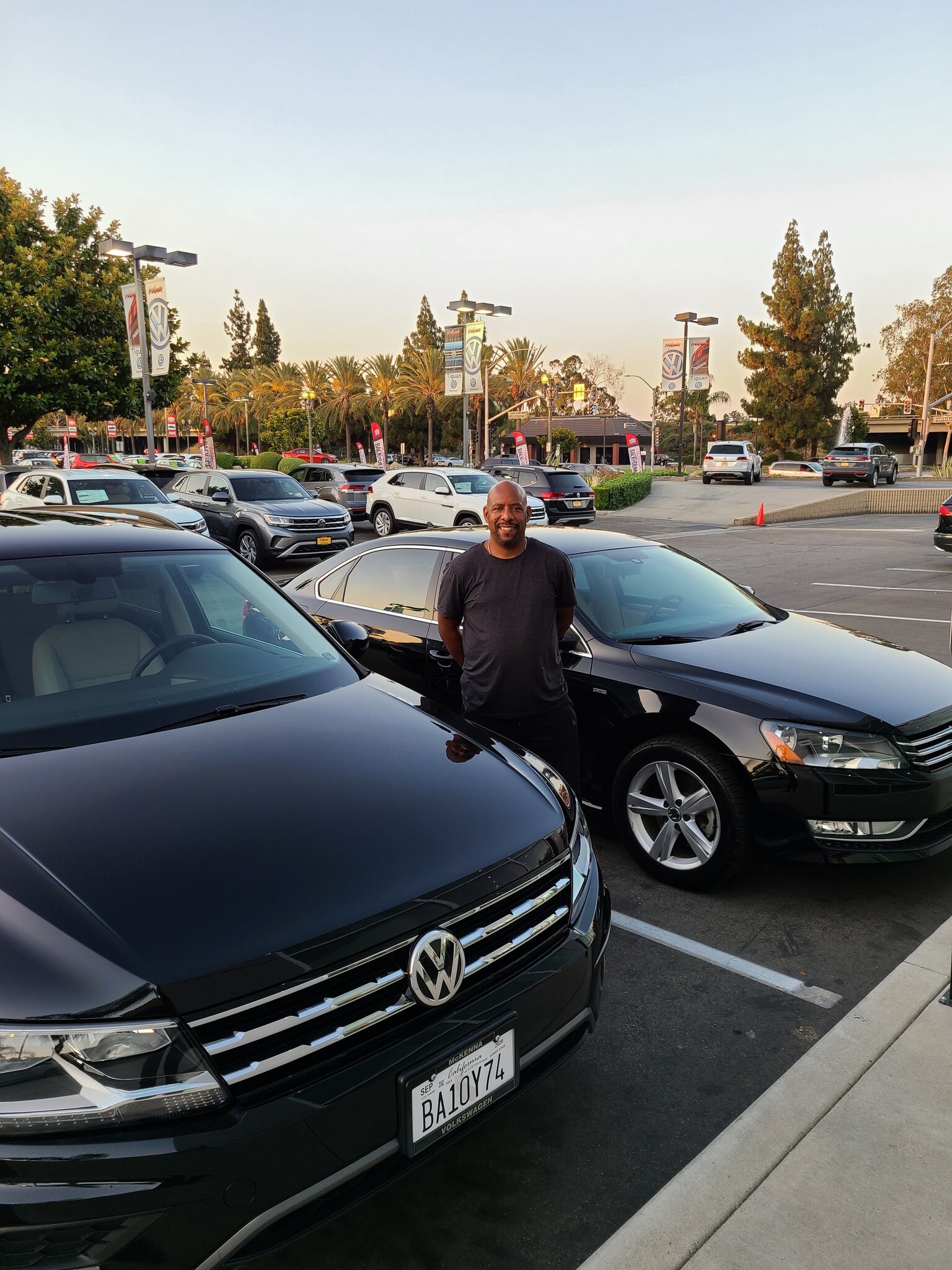 "Today I was helped by Wes, Ray and Michelle. They did an exceptional job and did all the could to meeting my needs. Their costumer service is top of the line."
- Joshua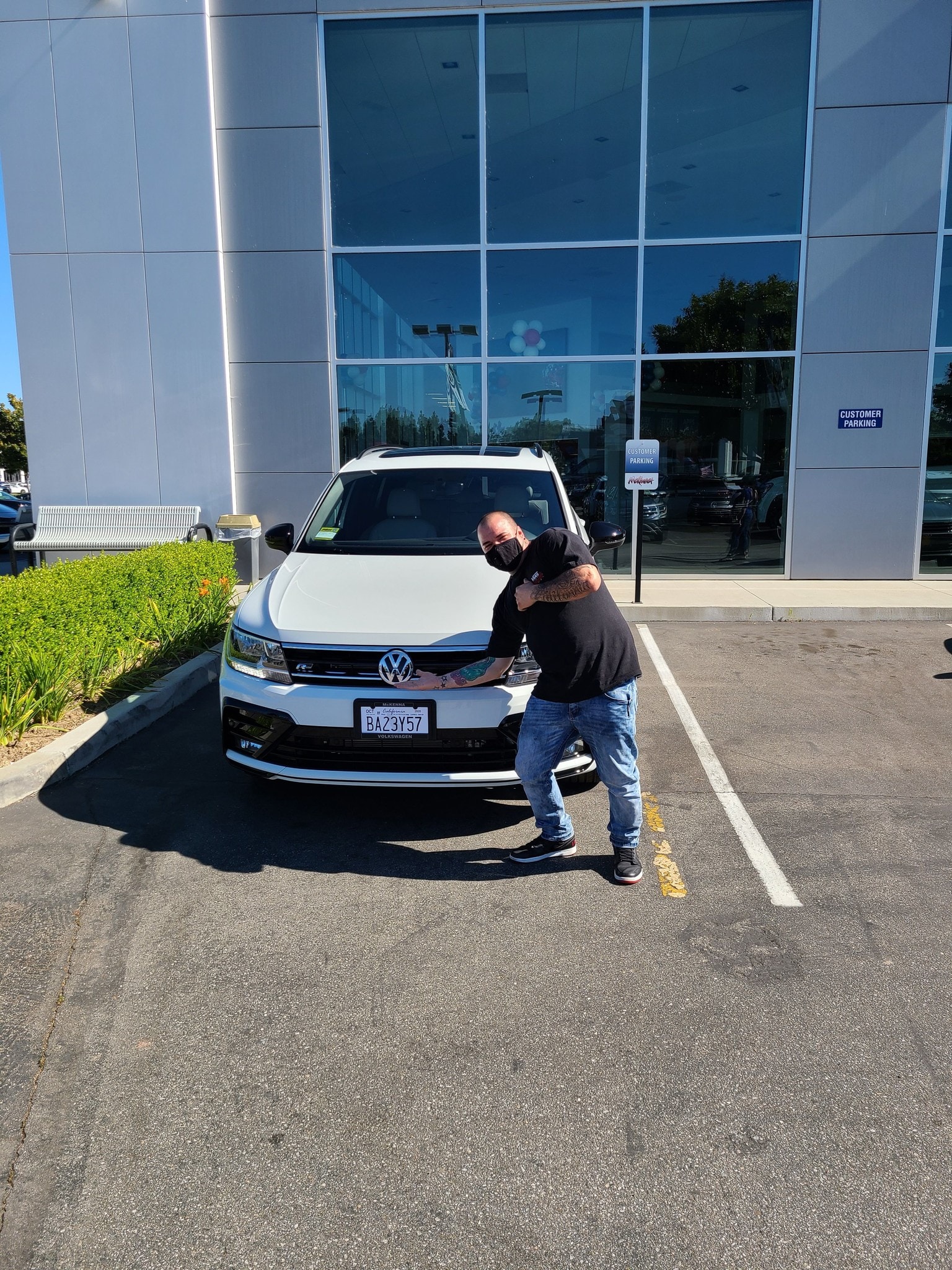 "Westley did a great job overall. He was very knowledgeable about the vehicle and financing options. Thanks Westley!"
- Mark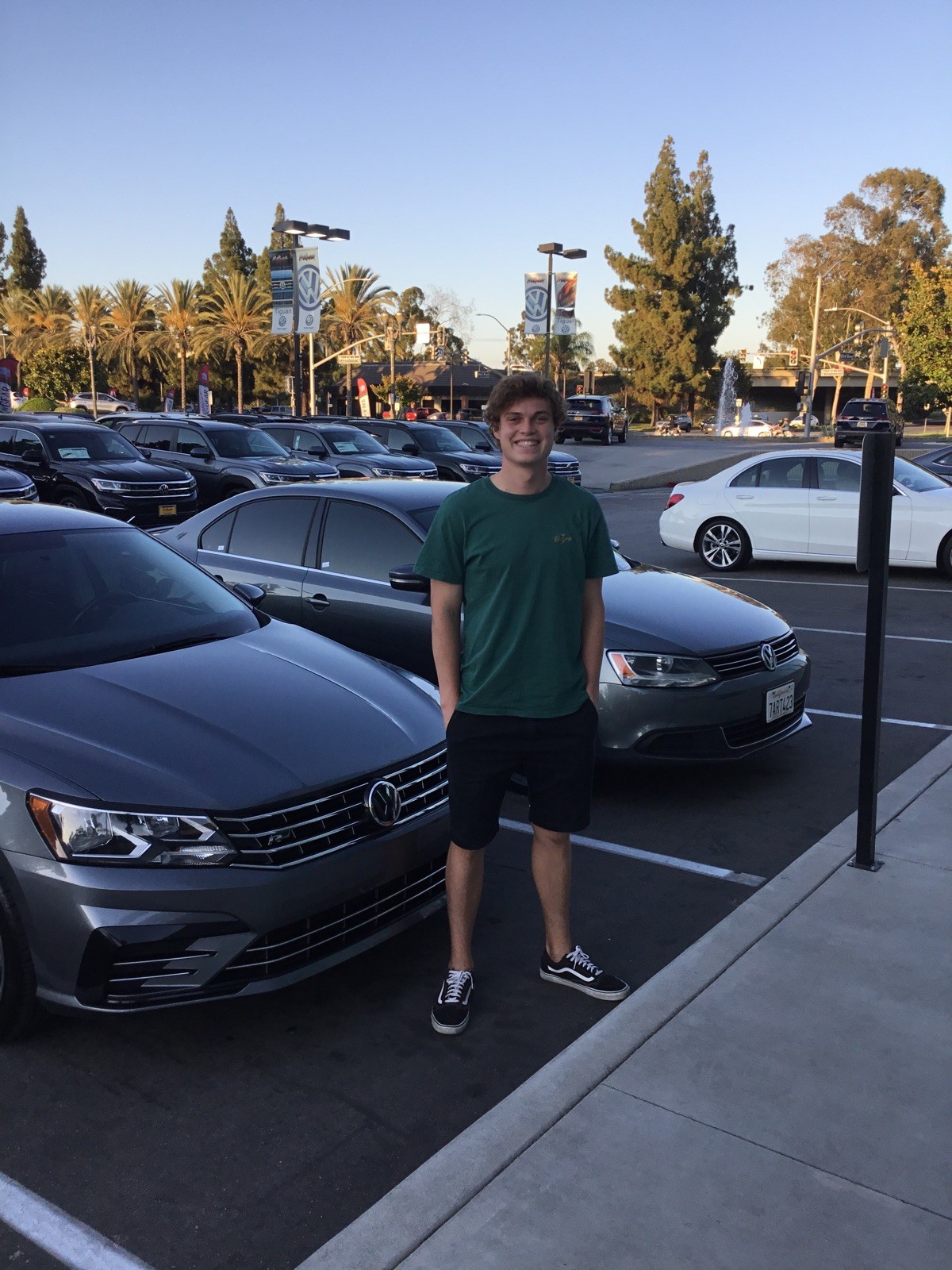 "Eddie was a fantastic salesman. He was extremely knowledgeable and helpful. It would be a pleasure to do business with Eddie and McKenna again. Thank you."
- Andrew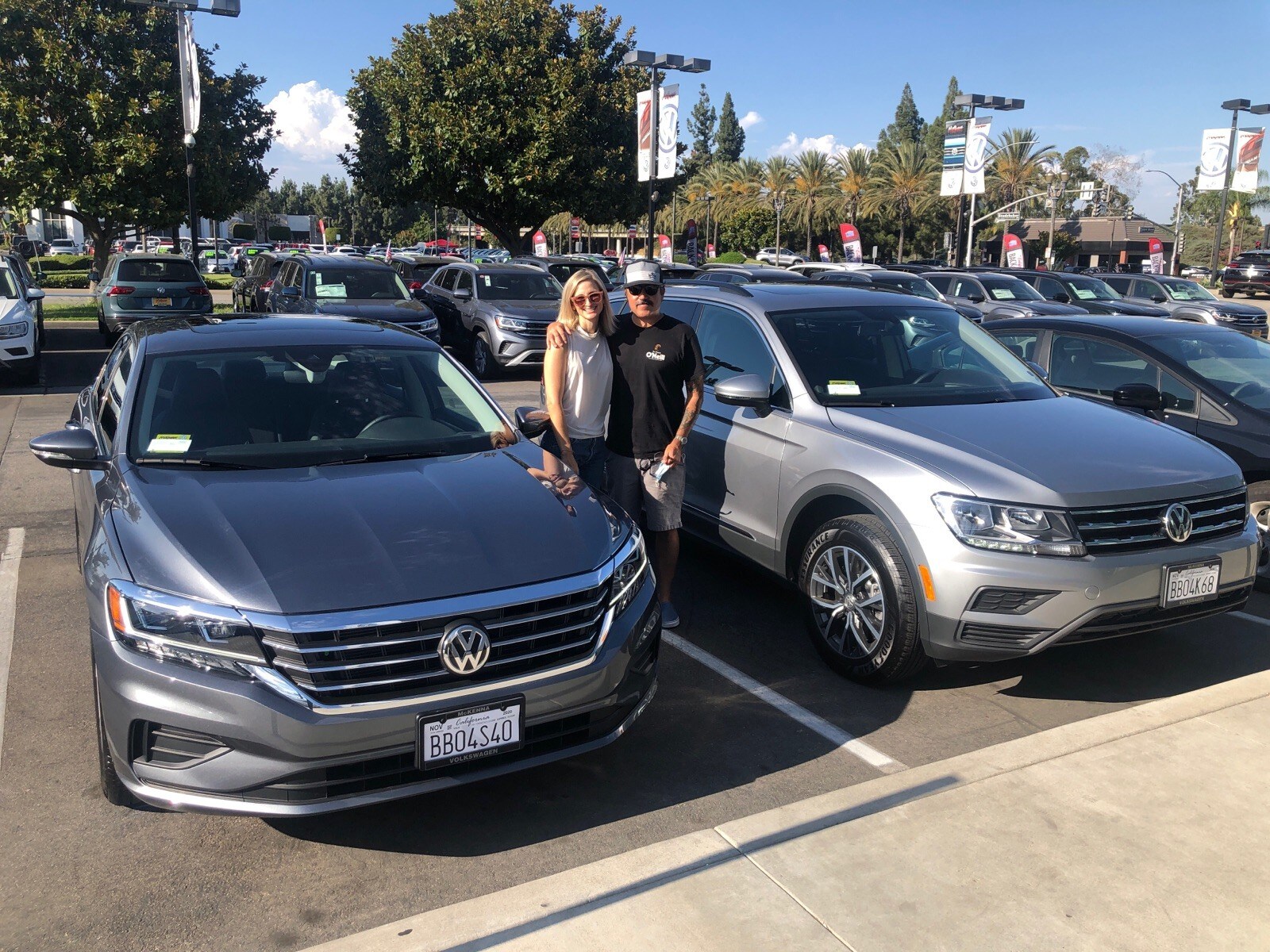 "Deon and Eddie were excellent salesman. Very knowledgeable, polite, patient and not pushy. I would definitely recommend both of them to family and friends. Thank you!!"
- Linda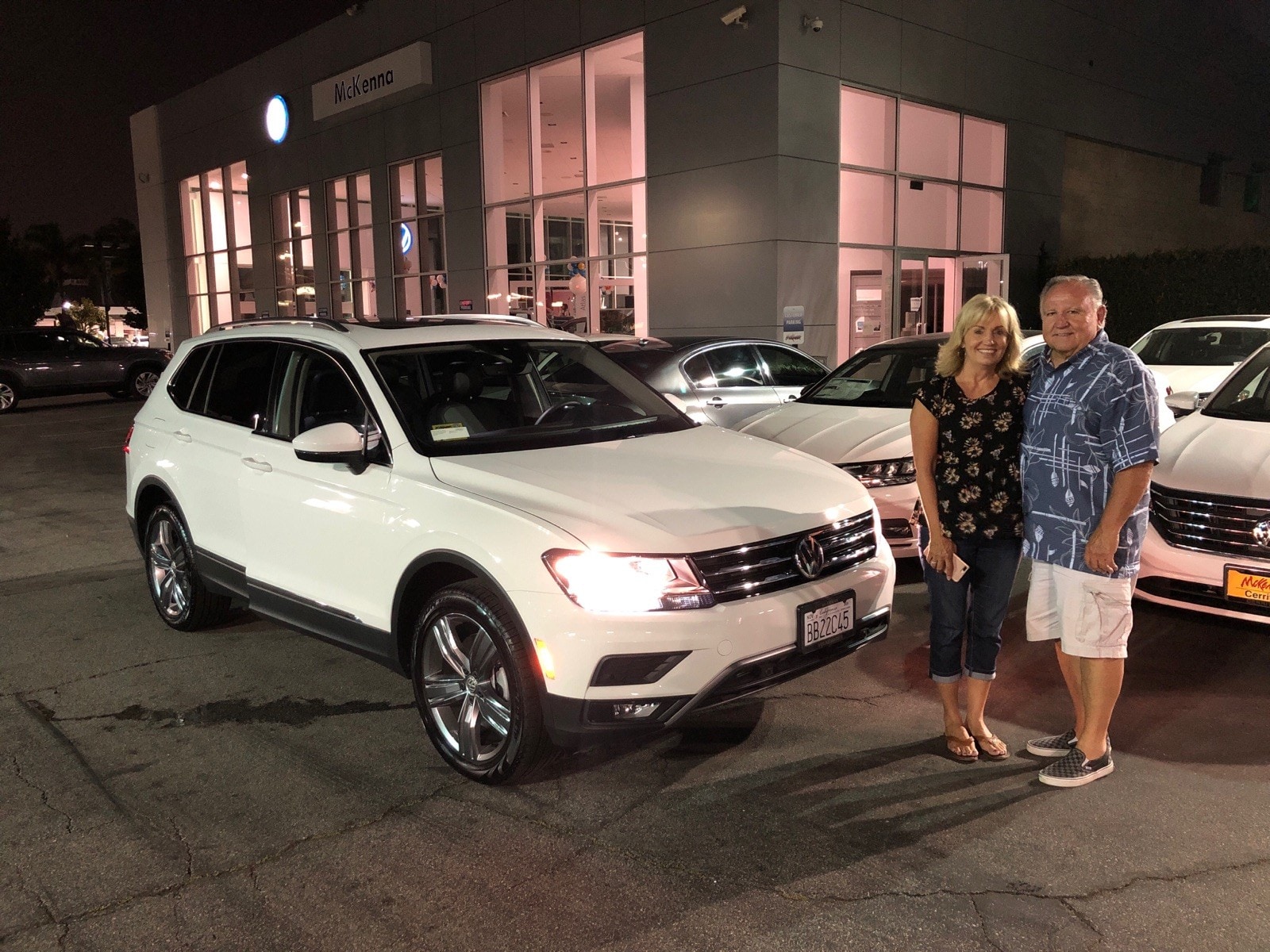 "We appreciate Wesley's support, understanding and patience with helping us find a car that suits our need. We did not feel pressured as most sales persons do. He answered all of our questions or concerns. This was by far the best experience we had buying a car. We truly appreciate Wesley's friendly customer service. He gave us a VIP service. We definitely without any hesitations will recommend Wesley to our friends and family. Thank very much for the amazing experience."
- Suraiya and Yohannes